There's no doubt about it: It was a rough year for the US gaming industry.
We're looking for shreds of positivity in a year that has battered economies of all levels, business bottom lines, people's personal bank accounts and, of course, their physical and mental health.
But it wasn't all doom and gloom; here's some of the good news.
Sports betting went mainstream
As long as there's been an Al Michaels, there have been subtle sports betting reference on network air. But chatter of over/under totals and point spreads became a commonplace part of traditional broadcasts like ESPN's College Game Day or FOX Sport's pre-game shows. Moneylines mixed with win probabilities on the crawl.
Of course, the number of resources these networks have invested in the burgeoning gambling/media convergence made this a necessary prerequisite. FOX is actually in the game as an operator with a partnership with Flutter. Though Disney chairman Bob Iger has in previous years tried to firewall the family-centric Disney brand from the sports betting content ever-prevalent at its ESPN property, he conceded in a recent investor call that sports betting represented a "key opportunity" and an "important area of growth" through the ESPN+ streaming service, which currently boasts 11.5 million subscribers.
ESPN inked sports betting partnerships with DraftKings and Caesars this year. Disney also owns 6% of DraftKings.
Sports betting and daily fantasy partnerships became so commonplace in 2020 as to hardly conjure notice. This included Major League Baseball, whose gambling aversion had seemed DNA-coded because of the Black Sox and Pete Rose scandals.
PointsBet scored a notable coup on its home turf, where it became a corporate partner of the University of Colorado's athletics program, one of the first of its kind. PointsBet also became the exclusive gaming partner of Kroenke Sports & Entertainment, which owns the Colorado Avalanche (NHL) and Denver Nuggets (NBA).
More than 110 similar deals have been struck with pro and college teams post-PASPA.
Online gambling
The cascading closure of casinos and the sportsbooks and the gaming machines inside them illustrated a stark point: companies operating in states with legal gambling online could continue to earn while those only with brick-and-mortar structures effectively had warehouse space on their books.
Sportsbooks found fodder for bets even with traditional sports shuttered, but it only mattered with a mobile option. Some states developed an odd affinity for table tennis, William Hill offered bets on sumo wrestling and esports had its moment as a betting market after years in next-greatest-thing status.
If a revelation and an evolutionary moment is to arise from the industry broadly post-COVID, it's the need for iGaming as a hedge against such calamity. Also, accepting that gamblers are as comfortable playing on their phones as they are ordering curbside takeaway (another new tradition of 2020).
According to information compiled by the American Gaming Association through Dec. 17, while gross gaming revenue nationally was down 33.4% compared to the same period in 2019 – and slots (-35.5) and table games (-40.2) taking even bigger hits – sports betting and iGaming revenues spiked. Sports betting is up 39.1% and online is up 206.2%, according to the AGA.
Only states with online casinos or betting in some form showed positive recoveries or improvements over 2019.
According to research by the Global Poker research firm, the amount of "first-time online" poker users increased by 255% in the United States from April through October, with industry recording a 43% jump in growth during that span.
Assuming these new players in not only online poker, but casino, continue to play, Global Poker estimates the online gaming market will now grow from $58.96 billion in 2019 to $92.86 billion by 2023.
"Sports betting and online gaming have definitely been one of the bright spots of 2020, mostly in terms of revenue but also with the limited number of new markets," Brendan Bussmann, director of government affairs for Global Market Advisors, told PlayUSA. "2021 will likely see many markets move forward that were stunted in legislative passage because of SARS-CoV-2.
The cautionary tale that states must realize is that these sources of revenue have limitations to make a competitive, dynamic market and will be a part of an overall long term solution and not a quick fix."
Lotteries also saw a boost in the prolonged absence of retail wagering options.
Mergers and acquisitions
Gaming industry titans began pairing up almost a year before most Americans had ever uttered the phrase "novel coronavirus," predicated on market access for sports betting or the diversification of casino portfolios.
GVC and MGM Resorts formed ROAR Digital in 2019. Eldorado bought Caesars Entertainment, finalizing the deal this past summer. Penn National Gaming spent around $163 million in January for a 36% stake in Barstool Sports brand with the aim of turning its devotees into casino customers. A purchase of DraftKings was completed in March by a special acquisition company.
Meanwhile Flutter Entertainment announced a $4.18 billion deal to purchase another 37.2% of FanDuel. Flutter, which also owns Paddy Power, Betfair, Sky Bet, and FoxBet, will control 95% of a FanDuel company that paces the American sports betting market with a 33.4% share, according to Eilers & Krejcik Gaming.
Flutter's long view toward the United States has already been rewarded since buying 57.8% of the company for $558 million just before PASPA was nullified. The company had already announced intentions to buy the entirety of FanDuel, but expedited the process with the recent announcement.
"Flutter's initial acquisition of a controlling stake in FanDuel in 2018 has been transformational for the shape of the Group," Flutter CEO Peter Jackson said in a statement. "Our number one position in the crucial US market is built on many of the assets we acquired through that transaction, supported by the broader Group's capabilities."
The economic impact of COVID-19 figures to only expedite and spread the trend despite challenges.
"The difficulty and complexity of [mergers and acquisitions] in the COVID environment, the continuing COVID environment, is incredible," GAN CEO Dermot Smurfit said during the Betting on Sports America Digital Summit. "However, I do think M & A will continue. I think it's going to be a very, very active space, both from the investors' perspective and from the industrial combination standpoint, where logic will compel certain companies to combine with others over the course of the next, probably the next year, 18 months as all of the positioning takes place."
Gaming stocks
FanDuel retains the national sports betting market share lead, but its long-time rival has produced such a profound year that CEO and co-founder Jason Robins predicted during a Fox Business interview his expectations for "40-plus-percent growth even in the absence of any new states launching next year."
This after a third-quarter in which revenue topped $133 million, a 98% increase over the same period in COVID-free 2019. DraftKings — which currently services 10 states, more than any other mobile sportsbook operation — has access to 20% of the American population.
It's stock, meanwhile, is within reach of anyone with a broker or a laptop and cash to spare. Speculators have been groping for DraftKings in particular – amid a general grab for gaming shares – since the company launched a public offering on the NASDAQ in late April after it and partner SB Tech were acquired in a $2.7 billion deal by Diamond Eagle Acquisition Corp.
The possibility of new states launching sports betting in 2021 – and New York perhaps adding mobile – has analysts predicting a return, at least, to the giddy $63.78 mark the stock hit on Oct. 2 before pulling back a bit.
Penn National's stock has proved even more coveted, at times nearing $100, partly because investors seem confident that regional casinos will rebound quicker and because Barstool Sports devotees wagered in excess of $78 million in the first five weeks since the company's branded app launched in Pennsylvania.
Horse racing
As with most sports, thoroughbred horse racing's 2020 assessment will be about putting losses in perspective. The sport was among the few to continue competing as others shut down – albeit with fewer dates and no spectators – but had the national spotlight basically alone for two legs of its rejiggered Triple Crown schedule, which saw the Belmont Stakes run in June, the Kentucky Derby in September and the Preakness in October.
National racing handle was down 6% through November, according to the Bloodhorse, as major racing states like New York, Kentucky and California combated COVID-19, but not devastatingly so considering the reduction in races and dates. Aqueduct's fall meet was actually an improvement in handle from a year ago.
And as with those traditional team sports, viewing and wagering economy was propped up by online betting.
National Thoroughbred Racing Association CEO Alex Waldrop, meanwhile, hopes the brief monopoly on the national attention span can yield a few more wagering spectators in the post-COVID-era.
Daily fantasy sports
The cascading shutdown of sports that began just before, but was poignantly illustrated by Utah Jazz center Rudy Gobert being shepherded off-court on March 11 with a positive COVID test left sportsbooks in a lurch. Russian and Ukrainian table tennis of dubious origin? Sumo wrestling. All was grist. But as sportsbooks layered in the expected regulatory tangle scrambled to petition state gaming authorities for more markets, daily fantasy operators shifted immediately to simulated sports – as did DraftKings, later, notably in Madden (the video game) pools – and, crucially esports.
That eSports is a burgeoning, cash-generating phenomenon has not been in doubt for years. Whether it could be properly regulated into a sports betting market had long been a source of debate, which was why only Nevada had allowed one such market – once – before the pandemic. Although sportsbooks were eventually allowed to take bets on the likes of global Counter Strike: GO and Worlds of Warcraft tournaments, DFS got there first.
Prize Picks CEO Adam Wexler said the absence of legal sports betting in populous states such as California, Texas and Florida continues to aid DFS, even though illegal sports betting remains a prevalent option.
"We've got Texas, we've got California, Florida, our home state of Georgia, North Carolina, and all the top 10 markets," Wexler said. "Just those five that I just listed, I mean, if all we ever did was serve those five between that footprint … that would keep us busy. And we can build a nice business off of those five markets, but then when you couple that with the other 25 or so markets that we serve, we're in a good spot and definitely a more favorable position than the betting operators."
Movements in 2020 suggested optimism, with various market researchers predicting upwards of a 10% compound annual growth rate by 2025, the NFL Players Association purchasing a stake in Monkey Knight Fight and Underdog Fantasy launching with investors including Dallas Mavericks owner and pop entrepreneur Mark Cuban.
With the incorporations of secured payment gateways, user-friendly interface, blockchain-based apps and fantasy chatbots, the fantasy sports industry has seen huge leaps in terms of revenue generation, customer satisfaction and operation efficiency. The incorporation of such technologies is expected to continue to serve as lucrative opportunities for the engaged stakeholders in the fantasy sports market to better manage users as well as key operations."
New Jersey
David Rebuck isn't one for flaunting figures. The director of the New Jersey Department of Gaming Enforcement is particularly leery of revenue projections and estimates of the amount of money legal New Jersey sports betting is depriving its illegal and offshore counterparts.
Those are for other ends of the building.
But his quick pivot when asked provides enough anecdotal evidence to prove that his white-hot burning, expanding domestic-leader market is doing quite well, thanks. A national-record $803 million handle in October and subsequent $931.6 million in November are numbers that are on the rise and impressive, already surpassing the legacy market in Nevada. And it's eating into the illegal offshore sportsbooks.
But during a recent webinar, he said it would be foolish to declare victory.
"I do believe the illegal market today is still bigger than the legal market. And I say that for two reasons: one, there's more states in the United States that don't have a legal market than an illegal market," Rebuck explained. "So, the illegal market has access to states, huge states. Eight of the ten largest states in the United States right now have no legal sports wagering. California, Florida, New York [retail only], Texas.
"Start adding up that population and those are huge markets where nobody is competing with the illegal side. And anybody who believes that the illegal market is not operating anywhere in any legal state, let alone those states that even have the legal gambling now, is just ignorant of the facts."
Cutting into offshore gambling
Even with multiple offshore sportsbooks effectively nullified in his state, it stands to reason, Rebuck believes that voracious demand existed in New Jersey long before the state-sanctioned its first legal bet in June of 2018, and does for these unregulated markets still.
"They've stopped taking new customers because they're being competed with and it's easier pickings for them in other states. 5Dimes just recently shut down after 25 years of operation and the information we have from that settlement is powerful to lead you to believe that these are massive organizations with the amount of money they transmit back and forth just to the United States," he said.
"Our online casino gaming business this year is going to be close to in a calendar to a billion dollars in gross revenue. Before we had that, we had zero. We're making inroads by allowing the legal market to make money and benefit that otherwise would never happen. They left it all on the table for the illegal sites and so if they continue the expansion we expect in the United States, I think we will have an opportunity to make even more inroads."
The hardest hit parts of US gambling industry
It obviously was not all rainbows and unicorns for the gaming industry in 2020.
Retail casinos
With card tables, rows of slot machines and buffet lines counting as some of the most unwise spaces to occupy during a pandemic, the nation's commercial casinos completely closed between March 21-May 5 and tribal counterparts from March 31-April 30, many for longer periods of time. This sent workers off payrolls and corporate balance sheets into disarray.
A $261 billion per year industry employing 1.8 million teetering on oblivion.
Nevada's economy, beholden to Las Vegas tourism and convention patronage, was hammered and remains in a state of unease with restrictions a constant reality because of COVID flares. Properties including the Palazzo closed. While some regional casinos nationally managed to hold their own, gaming revenues in Nevada have fallen 36%, with other states also suffering because of retail closures.
While there have been forecasts of a quick recovery, wariness prevails. Nevada's unemployment rate in September was 12% in September, more than the national level of 7.9. It improved to 10.1% in November, but still well worse than the entire country (6.7).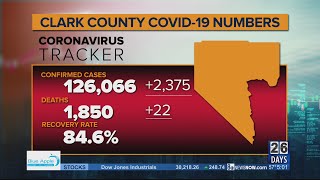 States with budget deficits
Budgetary consternation is such nationally that states like Texas may suddenly be in play to legalize sports betting as a hopeful fix. In New York, where sports betting is legal only in a small collection of retail shops, Gov. Andrew Cuomo signaled a surprising relaxation of his resistance to mobile options as his state, too, faces a Hudson River's worth of red ink.
With casinos shut down and employees laid off for upwards of four months as COVID raged through its first phase, physical casinos were equivalent to no casinos.
"Most states are going to need revenue," FanDuel Government Relation Director Andrew Winchell said at the Betting on Sports Digital conference. "Online casinos and sports wagering are new opportunities for this. It's not just a new source of revenue, but also a hedge against brick-and-mortar (casinos) having to close for a period. States like New Jersey that had online casinos were able to get tax revenue and keep operating online."
What's on tap for 2021 in gambling?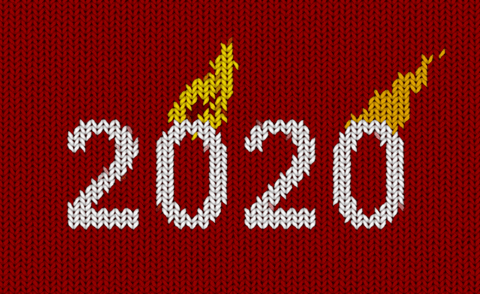 But through it, there will be a recovery. So says MGM CEO William Hornbuckle, noting glimmers of such with "instant, amazing demand" during widespread shutdowns or amenity-limitation on The Strip.
"Entertainment's restricted. And yet people come. We're filling these hotels, 70- 80- 90-percent, in some instances without entertainment, without the things that really make our destinations the kind of places that people enjoy," he said. "I've every belief as we come out of this, this is such a unique experience that people enjoy, an escape, that will not go away."
Hornbuckle said in November people weren't as timid to make a hotel reservation for later in 2021, when a sizable portion of the American population should have had the opportunity to take a COVID-19 vaccine.
"The other core piece of our business, particularly in Las Vegas, is around groups. We've seen all of our groups cancel, but what you see as you get further into '21, is they don't cancel until they know they can't come," he explained. "So, the back half of our 2021, all of our group business is still in play. It's waiting to be able to come here, to be told that it is safe, that ultimately a cure is in play and it's meaningful.
"And so I have no long-term concerns. It's rocky right now. It's ebbing and flowing. Obviously, we've seen a couple of these cures come out and time will tell how quickly they can be put into play and then how people will think about them.
"The word isn't even 'hope.' We will get there. I just think between now and then, frankly, in terms of people, lives, economics, how much collateral damage will be done and ultimately, how do we help ourselves get to the next step?"
The answer is in learning what 2020 had to teach.