As we enter into 2022, let's look back at the gambling industry's wild year.
American sports betting couldn't have been driven to its current state of white-hotness by just one factor. There was demand, COVID and phone culture, voracious investors, and amenable politicians stoking things in 2021. And that was barely a week's worth in a very newsy year. There were also record-breaking spikes in both retail and new US online casino revenue, plus plenty of news on horse racing, gaming stocks and everything in between.
Here are 21 storylines, movers, shakers, and sage observers that intrigued us in a very interesting year.
1. 888's Yaniv Sherman on the next evolution of the American gambling industry
Avi and Aaron Shaked had set out to create a pre-Amazon Amazon shopping platform in the last 1990s, but the frustrations of dial-up internet led them to gamble. On their customers, that is. Customers, it turned out, were more interested in the blackjack and roulette games they created to distract them from lengthy page loads than the wares they had initially come to peruse.
While many gambling operators begin their evolutionary pivot 2.0 from sports wagering to a full suite of other games, they hope those new American bettors will enjoy 888. In addition, it is being rebranded as SI Sportsbook in the United States.
But it's a crucial juncture whenever a gambling company gets there. 888 US Senior Vice President Yaniv Sherman:
"No matter how well you trade it, [sports betting is] affected by external events. It's powered by something you do not control," Sherman, who is leaving his post early in 2022, told PlayUSA.

"So on a day all the favorites come in, you're in the red. There's no way around it, if you want to offer an attractive product and you hope the customers stick around with you, because in the longer term, your trading should prevail."

"However, the great equalizer is house games or iGaming. Not just casino. Everybody's rushing to casino. Poker, which is also one of our core competencies, is something overlooked. Back three years ago, when we started charting our course to the US, to some people we weren't aggressive enough. What we kept saying is that we are going to chart a path of profitability. That path has to come through multiple products or house games and skill-based games, alongside sports betting. Everyone is now catching up."
2. Sportsbooks are paying for you to play — and paid a lot in 2021
According to Front Office Sports, sportsbook operators raised $1.2 billion on customer acquisition in 2021.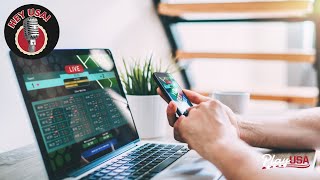 3. Content will continue to be king, and companies are vying to be the best delivery system
Said Ken Fuchs, head of sports at Caesars Entertainment, during the SBC Summit North America:
"I think the key is really going to be, over time: What is the UX/UI going to be? There are versions where you can go and is this really going to be the next Bloomberg Terminal where you can get a lot of data, a lot of information, a ton of visualization. Or is this going to be more like Tinder, where it's very highly visual and very simple and you're addressing different markets depending on how you pivot your UX/UI and the types of products that you're going to integrate into this?"

"I think the critical part of it, to me, is if you own your own technology architecture, kind of soup to nuts, and you built it in a way that you can have a lot of flexibility so that you can integrate new experiences, try and learn and fail and succeed."

"That's going to be very important in this space, is having that capability and then having the people behind it. And it's a war for talent right now."
4. Illegal and offshore sportsbooks haven't gone away yet
Sports betting is in some form of implementation in 35 states. But nearly four years after the Supreme Court repeal of the Professional and Amateur Sports Protection Act, black and gray markets continue to thrive, according to a report from the United Nations.
5. Christmas on a Saturday was bad for the sports betting business
According to GeoComply sports betting data harvested by Morgan Stanley, online NFL betting in Week 16 was up just 58% from the same period last year. That sounds acceptable until considering data from the previous weeks:
Week 12: +

100%

Week 13: +107%

Week 14: +96%

Week 15: +80%
Christmas falling on a Saturday was likely the reason, said Morgan Stanley Analyst Thomas Allen.
6. Casino companies want a sports bet to be about more than sports… soon
Bally's Chairman Soo Kim is not the first of his ilk to espouse the use of legal sports betting to entice customers into playing games that are more lucrative for gambling companies. He does it better than most. At SBC Summit, North America, Kim pondered out loud why the industry would continue to peg so much importance to the NFL when, in his opinion, it's like a casino that,
"Has a machine that only turns on once a week for two hours."
Sports betting has a crucial play, he said, but it's at the top of the funnel, he believes. Meaning sports betting is likely to look a lot different in the future if he's right.
"I think the most important thing is luring the customer onto your phone, knowing that your phone is a place they're going to hold your money and where you can place wagers. Period. Whether you place those wagers on live sports events or a virtual blackjack dealer or a video poker machine, it's all the same. It's all mobile gaming. But again, the thing that I think is more interesting is, right now we have these lanes, right?"

"If you think about it, part of it is the way the industry was built. The industry was built with slot machines, right? $660 billion flows through slot machines, then we have lottery, where, like, almost a hundred million dollars flows through American lotteries. These are big numbers, right? And then you have horse racing, and now sports betting."

"The lines are going to blur. The lines are going to blur between 'What is a sports bet? What is a roulette machine?' It's all going to be like, 'Hey, you can watch the sport and play along with it. What happens next? Can you predict these four things?' If you think about what sports is, it's just a random number generator in content."
REGISTER TO CLAIM YOUR FREE SWEEPSTAKES COINS
15 FREE SWEEPSTAKES COINS
With a Gold Coin Package
US Players Accepted
$9.99 Gold Coin Package Includes 15 SC
Daily FREE Sweepstakes When Logging In
7. DraftKings and FanDuel are further down the Nevada road than believed
A PlayUSA records search revealed that both the national wager and daily fantasy powers have pending license applications to offer gambling in Nevada. When they arrive, they will change the game in the ancestral homeland of gambling forever.
8. Seminole Tribe of Florida at least thwarted, if no longer 'Unconquered'
Florida had a wild ride in 2021. The state legalized sports betting…until a federal court declared the whole thing illegal. And like a pirate radio station, the Seminole Tribe's Hard Rock Digital app kept churning until mounting court losses led to a "temporary" suspension.
The juice apparently will be worth the squeeze. And the wait. As Floridian Tom Petty once opined, that's the hardest part.
9. Sports betting 'sexiness' helped Mashantucket Pequots land lucrative deal
It appears Mashantucket Pequot Chairman Rodney Butler brought an over-the-horizon view to the lengthy negotiations that finally got sports betting to Connecticut in 2021. The state features two tribal operators affiliated with DraftKings and FanDuel, respectively, and a lottery-run outlet.
"Because of the sexiness of sports betting, once PASPA was repealed, the state legislature in Connecticut, they were literally doing cartwheels. 'We've got to get sports betting.' We had to get sports betting and they were trying to make the argument that it wasn't a Class III game. And we said 'No.' It's clear it's Class III. It's a casino game and falls under our compact. And so the first couple of years we spent arguing and negotiating whether or not it was actually a casino game and we ended up winning that argument.

"The next part of the conversation was they wanted sports betting so bad, we knew that for us, the ability to go online with iGaming was where we were going to make most of our profit. And so we always made the argument that it had to be one for one, 'You want sports betting. We want iGgaming,' and if there's no iGaming, we're not doing the deal."
10. Sportsbook logos on jerseys is a thing in the US now
Washington Capitals/Wizards/Mystics Owner Ted Leonsis has been a sports betting pioneer before PASPA wobbled. His teeth-cutting days with America Online demonstrated his religion on the topic of data points and sports as a form of engagement and entertainment. Sports betting is just a monetized extension of such.
After helping de-stigmatize the enterprise to receptive owners, he became the first pro sports owner in North America to ink a deal to put a sportsbook logo – in this case, Caesars – on a home jersey.
11. Kids these days are into…casinos?
If Millenials became gamblers, the mode would be online stood to reason. Not so. Both outgoing Wynn Chief Executive Officer Matthew Maddox and MGM CEO Bill Hornbuckle said Millenials revealed a taste for in-person casino games of chance during COVID-19.
Hornbuckle cited a
"25-to-30% pickup in slot volume alone in that age bracket."
Speaking at the Global Gaming Expo in October, Hornbuckle underscored that fact as encouraging for future business and a hedge against the Baby Boomers who hadn't returned to casinos because of COVID fears.
Millennials are flocking to the Wynn, too.
"I've never been more excited about the future of Las Vegas. What we're seeing now, our demographics have shifted so much," Maddox added. "We've seen the 200% growth in people 18 to 35 coming to our properties and actually gambling. If you remember in the old days. 'Oh Millennials, won't gamble.' Not true, not true."
NFL season has certainly been profitable, with midwest states breaking gambling records, as well as Nevada.
12. Ohio finally joins the fray after years of coming close
Ohio legalized sports betting with a signature from Gov. Mike DeWine just before Christmas. Filling in the state creates a formidable Midwestern sports betting pod that plunges into the South with its proximity to Kentucky. Also, the pro football Hall of Fame might become a sportsbook.
13. BREAKING: A day in the Circa sportsbook is a good time
Some go for the games. Some go for the food. But when they go, they have a good time at Las Vegas' grandest, fanciest sportsbook.
14. Shilling for sportsbooks became not only OK but a new business for ex-jocks
More and more famous former athletes started cashing checks from sportsbooks in 2021, from Shaquille O'Neal to Wayne Gretzky. No one seemed to blink, with pro sports leagues even more entangled in the gambling business.
One interesting scenario that didn't play out: what if the Saints could coax former quarterback and current pitchman Drew Brees off the couch? Is there already a clause in his contract with the sportsbook to suspend his deal? That, indeed, would have to be a hard line for the NFL.
15. DraftKings stock became a national infatuation
There was plenty of back-and-forth among gambling corporation stocks, but DraftKings was one of the most notable.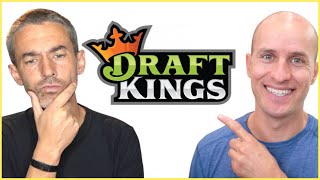 16. Sports bettors in New Jersey and maybe, eventually, nationally have a new entry point to horse racing
No, betting on thoroughbred horse racing will not reclaim its position in American gambling culture more than a half-century ago. But the introduction of fixed-odds horse racing could make for more interest. Does anyone care for a Giants-Knicks-fifth-race-at-Aqueduct parlay?
17. The Amazon-ification of the gambling industry continues
Gambling companies are delicious, and SPACS and competitors kept gobbling them up in 2021; everyone wants in.
18. More gambling innovation is expected quickly
As legal casinos, online casinos and all forms of betting are a billion-dollar industry, capitalization now will continue to escalate. New Jersey Department of Gaming Enforcement Director David Rebuck on what's next for gambling in the United States:
"In the gaming world. There's always 'What's next? What's next?' You add skill-based gaming on the slot machines and then you had e-sports. Now and you have fixed-odds [horse] wagering. It's up to the creativity of the industry, probably where they want to go. [Exchange wagering], the industry isn't ready for it."

"The industry here is driving forces that dictate the retail market online market, whether it's sports or casino games, lottery. So they're expanding in all these areas in the United States."

"Well, during COVID, you have to get people, you've got to train them, you've got to get a skill set there. So, the industry, in my mind, is focused on expanding what is their opportunities now. So as far as saying, 'Well, what's after this?', I don't think they've even considered it."
19. At long last, New York is about to join the mobile sports betting game
It looks like New York mobile sports betting will likely debut in January.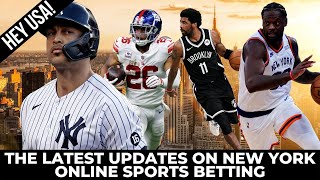 20. Sports bettors and regular folks alike want the ad blitz to decrease
The NFL, in a landmark move, allowed for up to six gambling advertisements this season during game broadcasts. That didn't seem excessive. But the subsequent layer of regional and market-specific ad buys have gone well beyond excessive. The response will be crucial for the future of gambling in the United States and how much it mirrors Europe.
21. Is crypto a thing or not?
Matt Damon is a spokesman for it. Your uncle, who struggles with Instagram, laid it on you that he's buying the dip at Christmas dinner. What the hell? While casino executives interested in doing very lucrative business in China are wary after the currency was made illegal, disrupters abound, looking to… disrupt. Venture capitalist and gambling industry analyst Jason Ader has even proposed a crypto casino for New York City.
As with life in general, crypto in gambling became a thing in 2021.