It's that time again in Florida, and it's as predictable as hurricane season. It's the annual parsing of how sports betting in Florida could become a legal reality. It arrived, Cat 5, last week with seemingly hopeful words from Gov. Ron DeSantis.
It's getting closer. Something could happen soon. Or maybe it will be another letdown. Either way, sports betting in Florida, specifically, is a complex topic.
Whether the pertinent power players will allow legislators to legalize the growing national pastime and fashionable budget-plugger is much less certain than humidity returning near the end of session in Tallahassee. DeSantis' promise of something on paper in the form of a bill by this week didn't happen.
But with Donald Trump, Tom Brady, power, ego and billions of dollars in the churn, it just might get Florida-weird enough to finally bring one of the coveted prizes and the third-most-populous state into the fold.
Or cold business calculation could do it, with the Seminole Tribe of Florida's new global digital ambitions on one side and a $2 billion state budgetary shortfall enough on the other. The ones in the middle matter almost as much though.
And in a sign of the monotony, many insiders take from the annual spring breakdown, there is skepticism. One, when asked via email whether this bid had a chance to succeed, responded quickly: "No."
DeSantis signals something or nothing will happen this week
Nothing should at least happen soon, then.
DeSantis and Senate President Wilton Simpson told 20 representatives of the state pari mutuel, poker room, and jai alai industries last week that they were "getting close" to a deal. And that it could be imminent.
According to the Miami Herald, the Senate-led push is months old is and is as simple as giving the Tribe the right to offer online sports betting in Florida in exchange for resuming the revenue payments. Nothing is ever that simple in Florida or anywhere, though.
"[The Seminoles are] going to want the online because everybody wants the online, especially if you have a monopoly, then you don't have to worry about giving away the store in promotions," Alan Woinski, industry analyst and CEO of Florida-based Gaming USA told PlayUSA.
Multiple other Florida sports betting bills have already been filed, but the deal being mulled would also, according to Herald sources, allow real estate developer Jeff Soffer – real estate developer, husband to model Elle Mcpherson – to transfer a gambling license from a Broward County property to his Fontainebleau Hotel and Resort in Miami. Soffer also has a buzz-worthy advocate Tampa Bay Buccaneers quarterback Tom Brady.
The Washington Post reported last week that Eric Trump, son of former President Trump, is locally advocating transforming their Doral golf resort into a gambling destination. Trump, whose Atlantic City casino kingdom crumbled into bankruptcy in the 1990s, has long been a supporter of expanded gambling and casinos in Florida, where he is now a resident. Trump has brandished a cozy relationship with DeSantis throughout their national political careers, and the recent trend of fortune favoring the Republican governor's supporters – most recently COVID vaccinations – have made this a tantalizing talker.
"I really hope that Trump doesn't get it because it was the happiest day when Trump got out of the casino business," Woinski said. "He's really good for the first year or two. And then it's like everything else, he just, he just ruins everything."
Racing interests could reportedly be worked into the sports betting fold also, or perhaps granted a new gambling product, which the Herald surmised could be video lottery terminals.
Conflicts and grudges abound in DeSantis gambit
There's a history here.
There's the Seminoles, which through their Compact with the state, have a near-monopoly on gambling in Florida. There's the pari mutuel industry, that wants in on the burgeoning nationwide sports betting industry as a much-needed revenue stream. But track owners have angered the Tribe by openly conducting the kind of so-called banked card games around the state that the Seminoles believe are their province because of their control over blackjack. A court backed their assertion.
That's a complication.
Then there's Florida officials, who didn't enforce the Seminoles' negotiated exclusivity to banked card games – initially under former Gov. Rick Scott – and absorbed a $350-yearly budget blow when the Tribe began withholding revenue share payments in 2019.
Two of the three stakeholders seem to need or very much want sports betting in Florida to happen. But the Tribe, which yearly generates around $2.5 billion in revenue from a Seminole Gaming empire that owns the Hard Rock International brand, seemingly holds all the tickets. Sports betting, after all, is still a low-margin amenity for gambling companies. What concession is worth the trade?
CEO Jim Allen has not addressed the subject directly, but on separate occasions signaled an interest in sports betting as a national possibility and a willingness to resume payments at an even higher level if a deal could be struck. He's also touted the potential US sports betting market as potentially worth $7 billion annually.
How could a Florida sports betting deal get done?
"The big problem is both sides want too much," Woinski said. "The Seminoles want exclusivity on sports betting and they want craps and roulette. Now, sports betting is strong in the equation, so they want the monopoly on sports betting.
"The pari mutuels want to be able to offer card games, real card games, not the banked games. Now, you also have Trump here making noise. You've had the Genting guys wanting to get a casino at the Miami Herald building forever. And now you've got Jeff Soffer getting involved in the thing.

"[DeSantis] wants to be able to give the Tribe what they want, but he wants the Tribe to give up something."
That, Woinski speculates, could be gaining the right to offer craps and roulette at their six casinos, including Hard Rock properties in Tampa and Hollywood, and the mobile sports betting monopoly in exchange for allowing pari mutuel outlets to sell their gambling licenses "to the big resort places." But that would entail letting in the competition they helped keep out of the state by financially supporting a successful constitutional amendment in 2018 that puts the expansion of gambling to statewide vote. That's a big complication.
"What I don't know is if the big resorts are just going to have slots," Woinski pondered. "I can't see the Seminoles allowing them full table games, because then they've spent all that money on these Hard Rock properties, and they don't have an advantage anymore. So that's the kicker."
The Herald reported projected Seminole Gaming could resume revenue share payments up to $750 million yearly. Allen said in an interview with CDC Gaming Reports in February that Seminole Gaming was prepared to offer up to $500 million.
Could Florida be a launching pad for Hard Rock Digital?
The question remains why the Seminoles would budge. They helped build a firewall in backing the anti-gambling expansion amendment, and there is uncertainty on how the law would impact the result of DeSantis' negotiations.
Maybe it would be the right to offer craps and roulette in their state casinos. Maybe the Seminoles would be allowed to license mobile sports betting skins to the race tracks.
Or maybe Florida could be the testing ground for Hard Rock Digital, a new entity owned by the Seminoles that was announced in December with the purpose, according to a press release, of leveraging Hard Rock and Seminole Gaming's "extensive database of more than 130 million customers and footprint of nearly 250 land-based venues across 76 countries to provide an omni-channel offering for interactive gaming and sports betting." The company, formed through an alliance with former Stars Group CEO Rafi Ashkenazi, chief legal officer Marlon Goldstein and former FoxBet president Michael Primeaux reports to a board chaired by Allen and is based in Hollywood, Fla.
Hard Rock currently offers online sports betting Nevada, New Jersey and Iowa.
Bet $5 Get $200 + Up to $1,050 Bonus
UP TO $1,050 FREE
New User Bonus. T&Cs Apply.
Special for Bets on NFL
Bet $5 & Win $200

$50 Free Bet On Deposit

Up to $1,000 Deposit Bonus
To Claim: Click Play Now
What Florida would mean as a legal sports betting state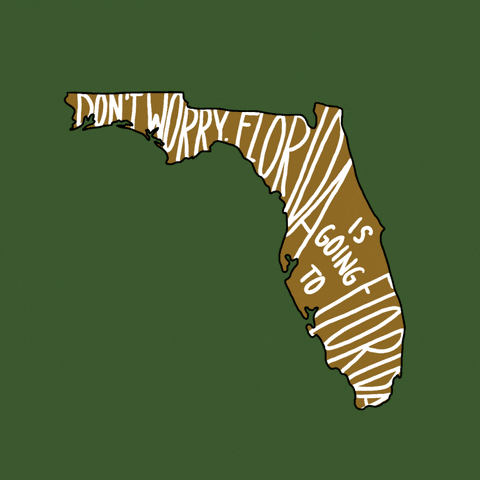 Florida would represent a burst into the market for Hard Rock Digital and a quake to the legal sports betting electoral college. It would be the largest state with a legal market, and a tourist mecca for sun-seekers and sports fans. It would show that states with complicated constituencies can be brought online, and it would expand the roles of potential legal customers by nearly 22 million. It would be seen as the first wedge to crack California and Texas and apply pressure to Georgia, where momentum grew to legalize this year. Every single point here is a huge deal.
New York legislators' attempt to implement full mobile wagering has been the focus for analysts considering the next big-state advance. Little happens in Florida quickly or easily but DeSantis' timetable would suggest news of some sort by the end of this week.
"There's so many different aspects to this. But according to DeSantis, he wants this thing wrapped up," Woinski said. "So, it's either Florida or New York to see who blinks first to get something done."