Week One of the National Football League left bettors reconsidering what they thought they knew. The Eagles losing to Washington and the Colts to Jacksonville was part of the process on a Sunday when five underdogs won.
The same goes for oddsmakers, and DraftKings Sportsbook Director Johnny Avello was eagerly jotting notes. Among his takeaways: the value of home-field advantage during a pandemic may need a rethink, Aaron Rodgers isn't done yet and all those Super Bowl bets on the Buccaneers might not be such a worry right now.
PlayUSA spoke with Avello on Monday as he eagerly awaited a two-game Monday Night Football slate.
PlayUSA: How was business in Week One?
Johnny Avello: I'll give you three letters: W-O-W. I mean, it was amazing. NFL handle was absolutely off the charts, and the college was a good handle. Also, we were limited by the amount of games and not necessarily quality games. So, football is back.
Better than last year's Week One?
Way better. But remember, we're in more states than last year, but still, putting that aside, it was just an amazing day as far as action was concerned.
(Note: the trend appeared to play out through several sportsbooks. Below is a Sunday tweet from Jimmy Vaccaro of South Point Casino.)
Does home-field advantage still matter with few or no fans?
Yeah, I think it does. The adjustments will be made along the way. Going into Week One, I said that home-field advantage would probably be cut in half, [that] the fans were worth at least half of that home field. But now, in some cases, I think there have to be some adjustments. The Ravens, maybe not so much. Maybe that's a team that needs to get close to the full home-field advantage. So, that's one team for sure. Possibly the Saints. Maybe that's another team we have to look at where the home-field advantage doesn't get cut much.
And when they have a home-field advantage, people always think that it's three, and it's not necessarily three.
Some teams are not winners at home. And so the home-field advantage doesn't really help them as much as it does others. Some are only worth a couple of points. Some are worth four points. If that trend continues with some of the home-field advantage working well for some of those teams, then we'll have to make more adjustments as we move forward.
What are your other observations from Week One of the NFL season?
I guess the Patriots are still the Patriots. [Head coach Bill] Belichick knows how to get the job done regardless. It wasn't a great passing day for Cam Newton, but certainly, Belichick knew how to use him.
The Ravens, obviously, look like a team that's going to contend for the championship.
The Bills look like the team that's picking up where they left off last year.
Seahawks: Russell Wilson [is] one of the best quarterbacks in the game.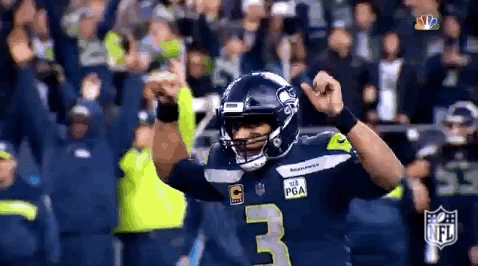 Eagles: Disappointing, can't beat a weak Washington team. That's not a good way to start the season off, but the NFC East just seems to have these types of problems every year. Eagles, Cowboys. It just doesn't seem to gel for these teams when people have high expectations.
The Lions know how to lose a game. They've been doing it for years.
Colts: Philip Rivers is Philip Rivers; I mean, it doesn't matter. He played for San Diego, he's played for the Colts. He just seems to make a lot of mistakes and can't get the job done at the end of the game.
But Aaron Rodgers, terrific game. Don't count him out yet.
Arizona Cardinals: That pick-up of DeAndre Hopkins seems to be going to pay dividends for them.
Buccaneers-Saints: A couple of old guys trying to duke it out, but Brady, maybe not the same Brady.
And then, like I said, the Cowboys are just the Cowboys, not getting it done like they have the last couple of seasons.
Now, another thing I did notice is that home field is relevant. Home-field teams did OK yesterday without fans.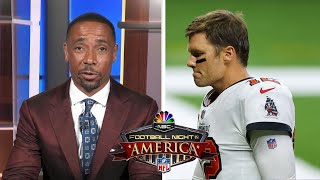 Should bettors be wary of the 49ers?
When you get bet from an 8.5- to a 6.5-point favorite, you're less than a touchdown. This is the NFL. That doesn't mean much. If you lose as a 14-point favorite, that's pretty significant. If you lose as a 6.5-point favorite, not so much. That just shows you that the Cardinals have improved their team and the 49ers, this is not going to be a cakewalk for them.
Bet $1 Get $100 + Up to $1,050 Bonus
1
UP TO $1,050 FREE
New User Bonus. T&Cs Apply.
Special for Bets on NFL, NBA, CFB & CBB 
Bet $1 & Win $100

$50 Free Bet On Deposit

Up to $1,000 Deposit Bonus
To Claim: Click Play Now
How did Russell Wilson's big day affect his MVP futures market and the Bucs' down day their title odds?
The Bucs were our heaviest bet team to win the Super Bowl. They were before yesterday. They're +1600 on Monday. I'm not sure if that's going to continue right now until the bettors can see another game or two.
The Chiefs actually took some money. And so did the Ravens. Those two teams were bet the heaviest over the past week or so, and rightfully so. They look like two teams [that are] going to battle it out for the AFC.
The Seahawks: A lot of movement on them, as far as the futures are concerned.
As for Russell Wilson, a little bit of play on him. He's sitting at 7-1 right now. No matter how good of a season he has, you still have to beat Patrick Mahomes out. You have to beat Lamar Jackson. Well, if Aaron Rodgers is going to have games like that. Of course he would be in the mix, but I, you know, I would consider him right there as long as he can have games like that throughout the season. The thing about Russell Wilson is that it's not so much the big numbers he puts up. That's not his style. His style is about winning. He might go a whole game with one touchdown pass or none, but keeps the mistakes to a minimum and just knows how to win a football game. But that may not be MVP stats.
What trends did you see from bettors?
Well, they thought the Colts were going to be a good team this year, and they probably felt that the Jags and Washington were the two worst teams in the National Football League. But both of those teams won. And that's why I go back to that home-field advantage. I mean, that certainly helped those two teams. Not that there were any fans in the stands to cheer them on; it's just being comfortable in your surroundings. That's two things that I think that the bettors are going to maybe put the brakes on, maybe thinking that those two teams maybe aren't as bad as you think they are.
The other thing is, [bettors] bet the Packers, so they think that Aaron Rodgers is relevant, and I have to agree with that. He always is.
The Bucs slowed them down too, thinking that the Bucs with Tom Brady, he was going to be able to do exactly what Jameis Winston was able to do and throw 30-plus touchdowns, but not throw the 30-something picks. And he got a couple of picks, too. He's right on pace with Winston right now. There are some adjustments for us bookmakers, and there's some adjustments to be made for the players themselves.
For a beginner's guide to NFL betting, don't miss the new video series on PlayUSA's YouTube channel.