The release of Star Wars: Battlefront sparked a contentious debate over the presence of "loot boxes" in video games last year. That debate was once again in the spotlight after New Hampshire Senator Maggie Hassan questioned Federal Trade Commission nominees on the matter.
The exchange between Hassan and the FTC nominees came during a Senate Commerce, Science, and Transportation Committee hearing last week. Additionally, it comes on the heels of Hassan writing to Patricia Vance, the president of the Entertainment Software Ratings Board.
Hassan is the highest-profile lawmaker to broach the issue in the US. She joins Hawaii State Representative Chris Lee, who has been calling for stricter controls on loot boxes since last November.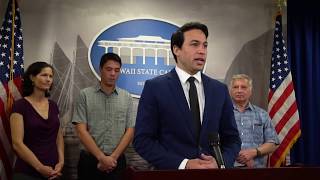 Hassan to the ESRB
In the letter, Hassan asked the ESRB to look into the presence of loot boxes in video games and what can be done to mitigate any potential harms.
Hassan wrote in part:
"I respectfully urge the ESRB to review the completeness of the board's ratings process and policies as they relate to loot boxes, and to take into account the potential harm these types of micro-transactions may have on children. I also urge the board to examine whether the design and marketing approach to loot boxes in games geared toward children is being conducted in an ethical and transparent way that adequately protects the developing minds of young children from predatory practices."
Hassan to FTC nominees
At the hearing, the former New Hampshire Governor turned Senator noted the FTC studied aspects of videos games in the past, including violence in video games. She asked if the FTC nominees would be willing to independently review the issue of loot boxes.
All four nominees responded in the affirmative.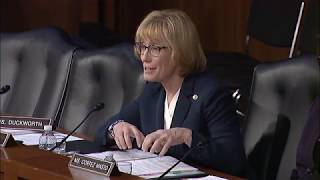 Do loot boxes require stricter regulations?
So far loot boxes have only narrowly avoided the gambling designation.
Reviews of loot boxes in other jurisdictions find they meet only two of the three criteria which define gambling.
To be gambling, it needs meet the following guidelines:
Players pay or wager money.
There's an element of chance.
You can win something of value.
Since loot box prizes have no real-world value, so they only pass the first two tests. This is unlike video game skin betting, where players can sell, gamble, or transfer special in-game items to other players.
As the Danish Gambling Authority Spillemyndigheden wrote in its opinion:
"The winnings that can be obtained from a loot box in Star Wars Battlefront 2 cannot be converted into financial resources, as the fictional items in the loot box cannot be sold or otherwise converted into money. Therefore, loot boxes in their present form in Star Wars Battlefront 2 are not covered by the gaming act."
Gambling or not, loot boxes still merit attention
But as I wrote in November, that doesn't necessarily mean loot boxes shouldn't be heavily regulated.
There's mounting research pointing to a possible connection between social games and problem gambling behavior. Related is the ability for young people to easily access these simulated gambling games.

A 2016 study titled "Is it gambling or a game?" summarizes the issue thusly:

"In today's digital landscape, potential for exposure to gambling-like experiences far exceeds that experienced by previous generations. Previously exposure to gambling was primarily through traditional land-based venues, involving travel to a venue, complying with dress codes and producing age-related identification. The advent of electronic simulated gambling games means that people today are much more likely to have a realistic gambling-type experience at a young age."