It won't be Las Vegas' first rodeo. The famed National Finals Rodeo has been there quite often. Just not last year, when COVID-19 forced its relocation to Arlington, Texas.
But with Las Vegas quickly stirring back to pre-pandemic activity levels and the party-mood needle beginning to peg, the city, notably Circa Resort CEO and unofficial town carnival barker Derek Stevens feted the upcoming Dec. 2-11 NFR event with a ceremony this week on Fremont Street. Returning to its customary December timeslot will help Las Vegas mark yet another resumption of normalcy.
But NFR is just one of the hundreds of shows, events and conventions that have, thankfully, cemented dates for 2021, and into 2022.
The lowering of COVID-19 infection rates and an increase in the numbers vaccinated led to a raft of positive indicators for a state that not only relies heavily on casino gambling but tourism – via hotel and entertainment bookings. It's also crucial for a city where 67,000 jobs are tethered to convention business alone, accounting for $11 billion in economic impact.
But the most tangible evidence is seeing things return in person. Like a packed Memorial Day Weekend, the Bacchanal Buffet at Caesars Palace reopening and the Nevada Gaming Control Board approving lifting COVID-19 capacity restrictions as of June 1.
And then there's the conventions and shows.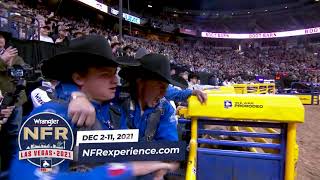 All hail the return of Las Vegas conventions and WSOP
A majority of conventions that have long held their annual conventions in Las Vegas have been booking them back with the city instead of going virtual – a much-needed sign that the storm has largely passed.
SpringOwl asset management firm CEO and gambling industry investor Jason Ader has long contended that Las Vegas' full return was tied to the week-day filling of hotel rooms and convention floors. There now appears to be significant progress.
World of Concrete convention / June 7-10: Look no further for hard evidence of Vegas' rebound. (Sorry). The event with a legacy of "serving the global concrete & masonry construction industries for 46 years," according to its website, will be the first event to utilize the West Hall Expansion project of the Las Vegas Convention Center.
Barret-Jackson auction / June 17-19: Car collectors worldwide descend on the Las Vegas Convention Center to view, bid on, and purchase rare, exotic and luxury cars.
MAGIC Marketplace Fall 2021 / Aug. 9-11: MAGIC (Men's Apparel Guild in California) takes place twice per year and is arguably the biggest fashion and accessories convention in the world.
G2E / October 4-7: The Global Gaming Expo trade show is back to introduce the latest and greatest in gambling innovation.
World Series of Poker / Nov. 4-17: It's a few months later than usual, but the WSOP "Main Event" should make the Rio All-Suite Hotel & Casino flush with poker fans for the big rounds in November. The Wynn has rushed in to fill that Vegas summer poker void in the meantime.
Consumer Electronics Show / Jan. 5-8, 2022: CES, the world's largest tech conference has become the ultimate unboxing event of what was cool, new. The five-day expo returns in January after being held virtually last year.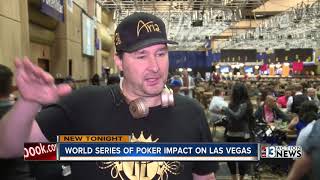 ONE OF THE BEST SOCIAL CASINOS IN AMERICA WITH A CHANCE TO WIN CASH PRIZES
Get $30 of Gold Coins for $10
+ Bonus 2 Sweeps Coins Free On Signup
US Players Accepted 
Daily FREE Sweeps Coins Just For Logging In
Chance to Win Cash Prizes

Highlights of 20201 Las Vegas shows and festivals
Las Vegas has always been known for its live entertainment. When it comes to resident Vegas shows, such as Cirque du Soleil, magic shows, production shows, etc, each is coming back at its own pace and own schedule, so it's best to check local listings. Some Cirque shows are now playing, along with Abstinthe, Jabbawockeez, Penn & Teller, and David Copperfield.
However, there are an overwhelming amount of concerts planned through the end of the year. There are too many to name, but here are a few of the big highlights.
Miley Cyrus / July 4: Cyrus will play at the much-hyped grand opening of Ayu Dayclub, the pool party venue at Resorts World, which itself will have just opened on June 25. Guests can reserve tickets and tables to the show, but it will also be broadcast on the hotel's 100,000 square foot LED screen.
George Strait / Aug. 13-14: Strait is always a popular draw in Las Vegas, and we have no doubt T-Mobile Arena will set out for these shows.
WWE Summer Slam / Aug. 21: Allegiant Stadium becomes the first NFL stadium to host the wrestling spectacular, with the event also marking the circuit's first big-event foray outside of Florida since the pandemic. Tickets for the full-capacity show go on sale June 18.
Guns N' Roses / Aug. 27: Welcome to the Black Hole. The rescheduled reunion tour hits Allegiant Stadium and promises to be memorable, one way or another.
Harry Styles / Sept. 4: The popular crooner hits T Mobile Arena on Labor Day Weekend, rescheduled from 2020.
Life Is Beautiful music festival / Sept. 17-19: What a wonderful collection of words to say in a row after the last 18 months. And what a show set for Sept. 17-19 at various downtown venues. Life Is Beautiful is headlined this year by Billie Eilish and Green Day but spans enough genres to please just about anyone longing to raise a wrist-banded hand to the sky and spill a little beer in honor of the house lights going down.
John Legend / Sept. 18: Legend plays The Cosmopolitan's Chelsea theater, which is small enough size to feel like you're a little more up close and personal with the artist, but big enough to get that "concert high" with fellow fans.
Michael Buble / Sept. 24: He's not just a Christmas crooner (though we are kind of excited it will be rolling into the holiday season.)
Electric Daisy Carnival / Oct. 22-24: After rescheduling a few times, the electronic music showcase held out on the edge of the empire at Las Vegas Motor Speedway promises to be a spectacle of dropping beats and sunsets augmented by alternate reality. The show is headlined, according to its website by "the most important headliner of all … you."
Resorts World residences/ beginning Nov 5: Las Vegas' first new Strip-centric mega-resort in years is getting not just one but four A-list residencies: Celine Dion, Carrie Underwood, Katy Perry and Luke Bryan, all playing various dates at the hotel's AEG-owned theater.
Shania Twain / beginning Dec 2: Twain's residency at Planet Hollywood's Zappos Theater was interrupted by COVID-19, but she returns for a handful of dates – just in time for the aforementioned NFR crowd.