November is becoming another busy month in Las Vegas. In addition to the usual fun events and attractions, it's also the beginning of the holiday season.
One of the newest additions to the Las Vegas entertainment calendar is finally taking place. After months of preparation and hotel room price increases and decreases, the Las Vegas Grand Prix F1 race will finally take place in November.
As November comes to an end, the holiday season begins. Thanksgiving marks the start of the busy holiday season.
Anyone visiting Las Vegas for Thanksgiving should consider making reservations sooner rather than later. This is the rare holiday where as many locals are dining out at casinos as tourists. Restaurants all over Las Vegas will be packed since nobody wants to cook if they don't have to.
As usual, the entertainment calendar is full in November with numerous resident performers returning to Las Vegas. There's also plenty of rumors and news about shows coming to Las Vegas in the future.
The Las Vegas Aces won the WNBA title and celebrated the championship in October. Now the NFL and NHL seasons are in full gear in Las Vegas with the Raiders and Golden Knights, respectively, hosting numerous home games in November.
Additionally, the college basketball season tips off with a few early-season tournaments.
November Las Vegas residencies
Many of the popular Las Vegas resident performers are returning in early and late November. The weeks in the middle are mostly dark at this time as the Las Vegas Grand Prix will have events from Nov. 15 through 18.
The three Katy Perry shows at Resorts World in November are the last of her Las Vegas residency. Tickets for all Kylie Minogue shows at The Venetian this year are sold out.
U2:UV Achtung Baby at The Sphere: Nov. 1, 3, 4
Keith Urban at Planet Hollywood: Nov. 1, 3, 4, 10, 11, 15, 17, 18
Earth, Wind & Fire at The Venetian: Nov. 1, 3, 4
Donny Osmond at Harrah's: Nov. 1, 2, 3, 4, 7, 8, 9, 10, 11
Katy Perry at Resorts World: Nov. 1, 3, 4
Adele at Caesars Palace: Nov. 3, 4
Kylie Minogue at The Venetian: Nov. 3, 4, 10, 11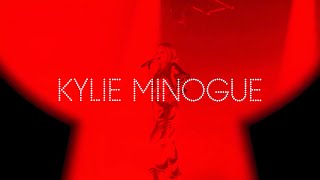 Usher at Park MGM: 3, 4, 7, 8, 10, 11, 22, 24, 25, 29
Barry Manilow at Westgate: Nov. 9, 10, 11, 16, 17, 18, 30
Rod Stewart at Caesars Palace: Nov. 10, 11, 15, 17, 18, 22
REO Speedwagon at The Venetian: Nov. 10, 11
Erika Jayne at Mandalay Bay: Nov. 17, 19
Garth Brooks at Caesars Palace: Nov. 29
Carrie Underwood at Resorts World: Nov. 29
Miranda Lambert at Planet Hollywood: Nov. 30
Don't be surprised if there are some last-minute concert announcements before and after the Las Vegas Grand Prix.
Las Vegas show news and rumors
We usually save most of the news and rumors for the end but there's so much related to Las Vegas residencies that we're moving the bulk of the info up a little.
Caesars announced that Kelly Clarkson is extending her Planet Hollywood by a few shows. She'll be performing on Dec. 30 and 31 this year. Clarkson has a couple more shows in Feb. 2024.
U2 added another 11 shows to its residency at The Sphere in Jan. and Feb. 2024.
In October, Christina Aguillera announced a residency at the 1,000-capacity Voltair inside The Venetian. Shows start on Dec. 30 and continue into March 2024. This venue is tiny so expect tickets and VIP experiences to be pricey.
The rumor about Britney Spears returning to Las Vegas with a new residency is flying once again. Now that Katy Perry's run of shows ending, Resorts World might be the perfect landing spot.
Speaking of old rumors, Pink recently told 60 Minutes she'd like to do a Las Vegas residency. It feels as though rumors about a Pink Las Vegas residency have been floating around for a decade. Maybe it will finally happen now that she's mentioned the idea on TV.
Sometimes rumors are true. Fontainebleau confirmed the rumor from earlier this year that Post Malone will be performing on New Year's Eve.
Las Vegas Grand Prix schedule and Netflix Cup
It might feel like F1 has already taken over Las Vegas but the race is finally here. Las Vegas Grand Prix (LVGP) events will take place from Nov. 15 – 19.
Before the race action begins there will be a special event for F1 fans who also like pro golf. The streaming service is showing its first live sports event called the Netflix Cup live on Nov. 14 from Wynn Golf Club.
The event pits LVGP drivers and PGA Golfers in a mixed golf match.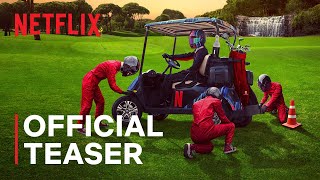 LVGP opening ceremonies begin the festivities on Nov. 15. Slated to perform at the kickoff party for the LVGP:
J Balvin
Journey
Swedish House Mafia
Keith Urban
Steve Aoki
Thirty Seconds to Mars
Will.i.am
Appearances by Blue Man Group and Cirque du Soleil
All 20 Formula 1 drivers participating in the LVGP will be on hand and there will be a state-of-the-art lighting display with 1,000 lights and 100 lasers, fireworks, and a curated drone show.
Race events will begin the following night.
Thursday, Nov. 16
Practice session 1: 8:30 pm – 9:30 pm
Thursday, Nov. 16 and Friday, Nov. 17
Practice session 2: midnight – 1 am
Friday, Nov. 17
Practice session 3: 8:30 pm – 9:30 pm
Friday, Nov. 17 and Saturday, Nov. 18
Qualifying: midnight – 1 am
Saturday, Nov. 18
Las Vegas Grand Prix: 10 pm-midnight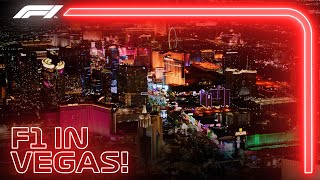 Most of the Las Vegas Grand Prix events will cost a pretty penny. MGM Resorts announced a few free F1-related events at Aria, Bellagio, and Cosmopolitan.
It should take F1 less than two weeks to remove all temporary structures for the LVGP. Most people visiting Las Vegas in December should have a normal experience.
Sports in Las Vegas in November
The Las Vegas Grand Prix isn't the only November sports action in Las Vegas. In addition to the Las Vegas home teams, several colleges are visiting Las Vegas for early-season basketball tournaments.
Naismith Basketball Hall of Fame Series
On Nov. 6 at T-Mobile Arena
(Men) USC vs. Kansas State
(Men) Oregon vs. Georgia
(Women) USC vs Ohio State
(Women) Colorado vs LSU
Continental Tire Main Event
Nov. 17 and 19 at T-Mobile Arena
San Diego State vs. Saint Mary's
Xavier vs. Washington
Winners and losers play each other on the second day.
Vegas Showdown at Mandalay Bay
November 23 – 24
NC State vs. Vanderbilt
BYU vs. Arizona State.
Winners and losers play each other on the second day.
The Las Vegas Raiders
Three home games at Allegiant Stadium this month.
Nov. 5 vs. New York Giants
Nov. 12 vs. New York Jets
Nov. 26 vs. Kansas City Chiefs
While on the topic of the NFL, the league is saying that Las Vegas will become a part of its Super Bowl rotation. This is quite a statement as the Big Game won't be played in Las Vegas until Feb. 2024.
The Vegas Golden Knights
The Knights take on a handful of West Coast teams this month at T-Mobile Arena.
Nov. 2 vs. Winnipeg
Nov. 4 vs. Colorado
Nov. 8 vs. Los Angeles
Nov. 10 vs. San Jose
Nov. 25 vs. Arizona
More Las Vegas news and rumors
There are always rumors about possible changes coming to Caesars Palace. Upgrading the fountain configuration sounds nice but it will take a lot of work to match the beauty of the lake in front of Bellagio. Keep your eyes open for the changes.
Caesars Palace is upgrading its fountain to compete with the Bellagio 💦 pic.twitter.com/do9d8Q9a3J

— Las Vegas Locally 🌴 (@LasVegasLocally) October 23, 2023
The partnership between MGM Resorts and Marriott was supposed to begin Oct. 1. This has been pushed back to "early 2024." Pushing the deal back might have something to do with the cyberattack in late Sept.
During its quarterly earnings call, Boyd Gaming said room renovations at Main Street Station in Downtown Las Vegas will be completed by the end of the year. The company previously announced all the updates and expansion at Fremont Hotel & Casino are finished.