It's officially official. Online Maryland sports betting will legally commence on seven apps at 9 a.m. on Wednesday, Nov. 23. That moment will end a wait of over two years and a long process that involved hundreds of individuals.
The seven participating online sportsbook operators will usher in a new era of legal online gambling in the Old Line State. Others might not be far behind them in terms of expanding the market.
Seven apps set to take Maryland sports betting online
On Tuesday morning, Gov. Larry Hogan and regulators in the state announced they had given final approvals to seven online sportsbook licensees.
The seven operators that will start taking bets at 9 a.m. Eastern Time on Wednesday are:
BetMGM
BetRivers
Caesars
DraftKings
FanDuel
Penn Entertainment
PointsBet
In Maryland, to be eligible to use these legal sportsbooks, people must be at least 21 years of age. Additionally, you must physically be somewhere within the state's borders when you submit your betting slip.
Most of Maryland's neighboring jurisdictions already offered legal online sports betting, so the location isn't as much of an issue. In fact, only Delaware among Maryland's neighbors does not offer such gaming options.
Voters in Maryland authorized both in-person and online sports betting via a referendum in November 2020. Through Wednesday, however, the only option for legal wagering for Marylanders was to visit a physical sportsbook or leave the state.
As of 9 a.m. on Wednesday, that will change forever. The market might not be limited to just these seven operators for long, either.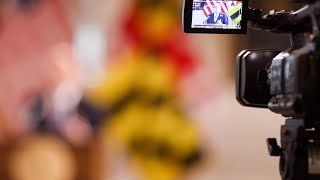 Other online gambling launches could be on the horizon
Last week, regulators in Maryland approved licenses for 10 online sportsbooks. The other brands with licenses include Betfred, betParx, and Fanatics. While Betfred has shared it doesn't plan to launch online in Maryland until early 2023, the other licensees haven't shared their plans yet.
The regulatory bodies have already committed to approving more license applications as they become available, too. The legal framework in the state allows for potentially dozens of online sportsbooks, so the market could be quite full eventually.
Regardless of how busy the scene becomes, these seven operators will always be the ones who got it started. Congratulations, Maryland, you finally have what you voted for.