The Majestic Princess disembarked from Los Angeles World Cruise Center a day before Super Bowl LVI, plowed out into the Pacific Ocean and then southward for a seven-day, three-port voyage to the Mexican Riviera.
Once the Southern California coast has been put 12 miles in the distance, the casino opened, as usual. And for the first time on any cruise line, so did the sportsbook. The cruisers could place their bets while fans back on shore weren't legally allowed to bet on the Super Bowl taking place at SoFi Stadium in Los Angeles. (Sports betting isn't legalized in California.)
Revelers onboard the Majestic Princess – in their rooms or along railings angling for the sunset – were able to with a new mobile sports betting platform Princess Cruises plans to debut as part of a plan to layer customers with amenities after the industry re-opens following a year-long-plus COVID-19 shutdown.
Sports betting on cruise ships part of maximizing passenger amenities
The so-called Ocean Sportsbook launched in October of 2021 and will be available on all Princess ships to customers that purchase the "Medallion Class experience." Initial reviews were positive.
But why and why now? Partly the explosive growth of legal sports betting handle on dry land in the United States, said Shelley Wise, Princess Cruises vice president of integrated marketing. And, as usual, COVID-19 was a factor after Princess suspended operations last March with the rest of the cruise industry.
"During this downtime we've worked behind the scenes to re-engineer our operation to give guests maximum control of their cruise vacation," Wise told PlayUSA in an email.
The Ocean Sportsbook runs on a Miomni platform. The English company lists Boyd Gaming, Caesars Entertainment, Golden Nugget, Paddy Power and Wynn Las Vegas among its 15 gaming clients.
According to a company release, passengers will be able to wager on a phone app aided by "elite level bandwidth with MedallionNet powered by SES, allowing for enhanced connected experiences like Ocean Sportsbook."
Wagering on the Miami Heat will be disallowed because Princess is owned by Carnival Corporation, whose CEO, Micky Arison, owns the NBA team.
In June of 2022, BetMGM announced a deal with Carnival Corporation that will place its sports betting platform on more than 50 ships ported in the United States under the Carnival Cruise Line, Holland America Line, and Princess Cruises brands.
"We've found an ideal partner in Carnival Corporation and look forward to providing our sports betting and iGaming products to its millions of passengers," said BetMGM CEO Adam Greenblatt in a release. "This is another great opportunity for us to further expand BetMGM's footprint."
Gambling on water is a complicated American legacy
Floating and gambling has been a part of the American experience since before the Third Great Awakening sent cardsharps onto riverboats to escape religious zeal and laws of the land. It rose as a regulated industry when Iowa became the first state to legalize riverboat casinos in 1989 and the Gulf of Mexico has been plied by scores of day-trip casino boats with a dubious legacy such as the "cruises to nowhere" in Florida.
Currently, cruise ships are allowed to open casinos, and now, sportsbooks, once reaching the 12-mile international line. So are US-flagged ships since the passage of the Cruise Ship Competitiveness Act of 1991, although much of the industry remains registered in other countries. The regulation of slot machines and tables is administered by the International Council of Cruise Lines.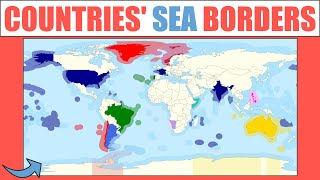 Though the Majestic Princess is registered in the United Kingdom, most of the Princess Cruises fleet is "flagged" in Bermuda. As noted by attorney Caitlin E. Burke in her paper "A Qualitative Study of Victimization and Legal Issues Relevant to Cruise Ships," cruise lines have been registering their ships in nations with amenable laws and "circumventing U.S. statutes and regulations since as early as the 1920s."
Burke cited another report on the practice of registering ships in other nations: "By opting to re-flag in a new nation, a vessel owner becomes subject to the safety, labor and environmental codes of that nation. Thus, those nations whose open registries have become the most popular also tend to be those who possess the most lax labor, safety and environmental codes."
So while sports betting in California – or Florida, the disembarkation point for much of the domestic cruise ship industry – is illegal, it is in the UK and Bermuda. Some legal scholars have posited whether prostitution would be deemed legal aboard Holland America Line, which is registered in the Netherlands.
Claim Your $1,050 Bonus at DraftKings Sportsbook
New User Bonus. T&Cs Apply.
$50 Free On Deposit

PLUS Up to $1,000 Deposit Bonus

To Claim: Click Play Now
Will cruise ship passengers take time for sports betting?
Even with the plethora of on-board activities currently available on modern cruise ships – eating, drinking, lounging, golfing, tubing, eating and drinking some more – Wise believes the mobile aspect will attract bettors who already watch sports all around the ship.
"With our casinos only operational when we are at sea, spending time in the casino becomes part of the entertainment experience onboard," she said. "We also find our guests watching major sporting events together in our outdoor amphitheater, Movies Under the Stars, where Sportsbook can now also be used."
An informal social media poll of professed sports bettors found an eagerness for the service. Whether passengers out for a typical cruise experience would partake is theoretically crucial for success, however.
Victor Matheson, an economics professor at the College of the Holy Cross and a gambling industry analyst, believes however, that adding a sportsbook will be "tepidly successful at best" for cruise ship lines.
"The reason no one did that before is almost certainly because no one places sports bets on cruise ships. And, actually, even in casinos, people don't place as many sports bets," he told PlayUSA, noting that sports betting had accounted for less than 3% of Nevada gaming revenue until 2020. "All the rest is on the other games. So a cruise ship adding a sportsbook would be needlessly expensive for the amount of gambling you would expect going on there, at least if you think a cruise ship casino is going to act something like a Las Vegas casino.
"And it might even be less, because part of the allure of placing a bet in a Vegas casino is then watching all the games. If you don't have really, really good sports bars because of lack of satellite TV access or just too many other entertainment options for people on the cruise ships, it might be even less interesting because no one wants to spend their time on the cruise ship at the sports bar because you can do that at home."