Station Casinos released a new STN Mobile app as the Nevada Gaming Commission (NGC) approved the license for Durango Casino & Resort.
Red Rock Resorts, Station Casinos parent company, mentioned the new app and Durango opening date during its Aug. 3 earnings call. The release of the app and approval from the NGC isn't much of a surprise.
Durango Casino & Resort to open in Las Vegas on Nov. 20
Durango Casino & Resort remains on schedule to open on Nov. 20. The new Las Vegas casino is about a 15-minute drive from the Vegas Strip at Durango Road and I-215.
During the meeting with the NGC, Durango's General Manager, David Horn said this will be an upper-tier property for Station Casinos:
"We anticipate room rates to be on par with Red Rock Resort rates. However, it's due to activity around the city."
High rates at Durango might be due to a small inventory. The property is opening with 209 hotel rooms and 28 suites.
Red Rock Resorts has plans that would include another hotel tower if needed. If demand is high, the company can begin building a new hotel tower relatively fast.
The 83,000-square-foot casino floor will have 63 table games and approximately 2,300 slot machines. Plans for Durango also call for a high-limit room and a state-of-the-art sportsbook.
All full-service restaurants, food hall vendors, bars, and lounges will be ready when the property opens in late November.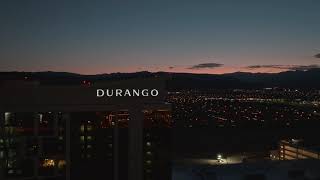 Once Durango opens Red Rock Resorts will begin planning its next casino in Henderson, NV. Plans for the property in the Inspirada area of Henderson include 600 hotel rooms, a bowling alley, a movie theater, and similar casino and dining options as Durango.
About the new STN Mobile app
This week, Station Casinos launched a new app called STN Mobile. This app is in partnership with Sightline and incorporates its cashless gaming technology with other services.
STN Mobile uses a single sign-on feature to connect users with various services through their Boarding Pass rewards membership. Inside the app, users can view their account status, and points balance as well as receive and redeem offers.
They can also use the Wayfinder feature to locate games, restaurants, and more at every Station Casino property. Guests can also see which casinos have slot machines with the highest current jackpots.
The STN Mobile app also includes Boarding Pass Cardless Connect. This allows machine game players to earn reward points without using their physical reward cards.
STN Mobile's dashboard allows guests to link to other Station Casinos apps such as:
STN Cash
Marker Trax
STN Sports
While not a true all-in-one app, STN Mobile makes it easier to access everything a guest could want.