David Rebuck knows New Jersey can't hold on forever.
The Director of the New Jersey Division of Gaming Enforcement has watched his state grow from an early adopter of legal sports betting following the demise of PASPA to the national leader in a new vertical. Through the beginning of December, the state-led all others in sports betting handle since May of 2018, eclipsing even the mature market in Nevada with a mobile-centric market where more than 90% of bets are cast on phones or computers.
New Jersey's processes are studied and copied, albeit not Control-C-Control-V'd as much as Rebuck thinks they should be by states legalizing behind them.
But New Jersey isn't going to lead forever, he said. Therefore it has nothing to do with the popularity of sports betting in New Jersey or whether Atlantic City could somehow transform itself into a Vegas-like destination where gambling is just part of the entertainment menu.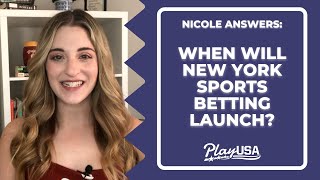 Population and destination will unseat New Jersey as sports betting king
While New Jersey has amassed $19,641,302,885 in lifetime handle, the crucial number is 8.222 million – as in New Jersey's population. Another important one: 19.45 million. That's the population over the Hudson River in New York, where legal sports betting is poised to launch. A high tax rate on operators and its trickle-down impact bettors is still discussion material. But still, that's an advantage, New York in terms of population and destination.
"We shouldn't be the leader when all this happens," Rebuck told PlayUSA. "Quite honestly, any state that has a population greater than nine million people should pass us. We're the 11th-largest state by population in the country. So, New York is 20 million residents. Right? They should pass us."
Of the top ten US states by population, New York is the largest in implementing sports betting, followed by:
Pennsylvania
Illinois
Ohio
North Carolina
Michigan.
Third, at 21 million, Florida was until the Seminole Tribe's compact, including sports betting, was voided by a federal judge.