The big night is a little over a week away. The Academy Awards get underway on Sunday, Feb. 24. But first, there is one more big awards event to wrap up.
The Writers Guild of America (WGA) hands out its annual awards on Sunday, Feb. 17 at The Beverly Hilton. The last of the guilds to hand out hardware, it also represents one last window for Oscars bettors to get some value at New Jersey sportsbooks.
When it comes to how to handle the two screenplay categories at the Oscars, our advice could not be more different.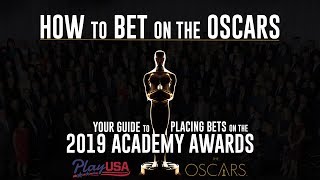 Get those BlackKklannsman bets in now
Did you know Spike Lee has never won a competitive Oscar?
He has an honorary Oscar, given to him in 2015. However, expect him to add an official one to the collection this year. It is even possible Lee wins two, should he upset in Best Director. Really though, his best shot is to win Best Adapted Screenplay. It is a category he has cleaned up in at other awards ceremonies for BlackKklansman.
More importantly, though, it is a chance to ensure a living legend like Lee gets an actual Oscar during his lifetime. Voters are not going to pass up that opportunity.
The WGA voters should take a similar tact. It helps that its competition is relatively weak. None of the other nominees have much buzz around the screenplay. One nominee, Black Panther, does not have a corresponding Oscar nomination. The others don't have the momentum of Lee and this unique story.
In other words, bet this while you can. A win on Sunday is only going to make these already steep odds even more expensive.
Here are the current odds available on BlackKklansman to win Best Adapted Screenplay:
Rank
Casino
Bonus
Features
Play
The Favourite is an Original Screenplay favorite
When Oscars betting started a couple of weeks ago, some shops were offering The Favourite to win Best Original Screenplay for as low as -100.
That number is long gone though. The film won the same award at the British Academy of Film and Television Awards (BAFTA) last weekend. Since then, the typical price for this bet sits at -170.
At this point, this film with 10 Oscar nominations has only a couple of categories it will likely win. None is as likely to happen as winning Best Original Screenplay.
Here is where things get a little funky though. The Favourite is not nominated at the WGAs. It isn't because writers don't like the screenplay either. It is because the guild has very strict requirements about what films are eligible to complete. In fact, less than half of the 347 movies qualified to compete for the Oscar for Best Picture qualified for the two WGA screenplay awards.
So, we know The Favourite is not winning anything this weekend. It is not clear how much oddsmakers will adjust this category given the wonky WGA rules. However, should one of the three films nominated at both the WGAs and Oscars wins, it is worth holding out to see if you can get a little more value on The Favourite/favorite.
Here are the current odds available on The Favourite winning Best Original Screenplay:
FanDuel: -170
PointsBet: -118
Resorts: -165
Hard Rock: -185
playMGM: -150