Most NJ online casino players are likely unaware that their favorite apps and games could become illegal sometime in 2023. While that is actually unlikely to happen, the movement to extend the status quo has revealed some interesting comments from a key state legislator.
Instead of permanently enshrining the availability of online casinos in New Jersey, the bill proposes merely kicking the can down the road. That may seem innocuous, but there is a downside for the NJ gambling industry and the state as a whole.
Legislature debates NJ online casino future
The New Jersey Assembly's Tourism, Gaming and the Arts Committee unanimously advanced A2190 on Thursday. The bill would extend the current legal permission for casino licensees in the state to offer games over the internet through a date in 2033 that regulators would determine.
As Nikita Biryukov of the New Jersey Monitor pointed out, the current law sunsets the legal status for such games in 2023. Should the legislature fail to act before then, in theory, online slots and table games in New Jersey would technically become illegal again.
Biryukov shares that this bill does not yet have a companion in the NJ Senate. Should it pass, though, it would just maintain the current standards and push 2023's sunset date back by a decade.
However, it's important to understand why there is a sunset date in the first place.
Why did New Jersey initially establish a sunset date for legal online casinos?
New Jersey initially legalized online casino play in 2013, when it was very much a new frontier for US gambling. There were a lot of unknowns at the time about how its introduction would impact the state. Thus, a sunset date acted as a built-in way for legislators to check in and see if the parameters needed adjusting.
In the eyes of the 2013 law, online casino platforms are not separate entities but rather an extension of the nine Atlantic City casinos. The selling point behind the expansion was giving those brick-and-mortar casinos another revenue source.
Because of the newness of the offerings, there were fears that online casinos might cannibalize the brick-and-mortar game offerings. That concern had an air of legitimacy to it because Atlantic City casinos employ so many people in the state directly and drive other industries that also service the casinos.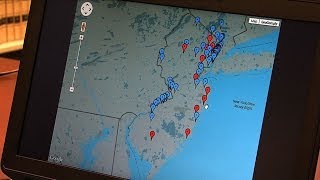 An anecdote Biryukov attributed to the Assembly gaming committee chair Ralph Caputo, who is also the primary sponsor of A2190, shows that is still the thinking behind the extension.
Caputo explains extension of sunset date
According to Biryukov, Caputo "said lawmakers are leaving an avenue open to make adjustments in case internet betting begins to hurt in-person gambling."
In plainer language, there are still fears in the Assembly that online gambling could someday begin to cannibalize physical casino play. It's unclear exactly what action the legislature would take should that ever become the case.
What is clear, though, is that results in New Jersey and other markets with both online and retail casinos show there's no immediate danger of that happening. Both segments of the gambling industry are growing simultaneously.
Brick-and-mortar NJ casinos doing just fine
Revelations of the health of physical casinos in New Jersey and across the country, despite the rise in online gambling, aren't hard to find. In August, the American Gaming Association said the entire commercial gaming industry in the US had its best quarter ever in terms of gross revenue.
Nationwide, commercial brick-and-mortar casinos' revenue through the first half of 2022 was up 11.7% year-over-year to $23.67 billion, per the AGA. 2022 is on pace to be a record year for all commercial gaming in the US.
For January through July 2022, the AGA says revenue at retail casinos in New Jersey is up over 15% compared to the first seven months of 2021. All that success hasn't come at the expense of online casinos in the state, either.
The AGA further states legal online casinos are enjoying their best year in the United States so far, up almost 44% as compared to a previous high established in 2020. Individual operators like Everi reported their strongest quarterly revenues ever in the second quarter of 2022.
So, why is the fear of cannibalization lingering in the Assembly? While it's true that this could be more of a rainy day provision than an active worry, there are some legitimate concerns about the approach of simply extending the sunset date.
Why this isn't a 'set it and forget it' provision
In theory, New Jersey could simply keep adding 10-year extensions to this sunset date in perpetuity. Just as online casinos are unlikely to ever seriously threaten the well-being of Atlantic City's boardwalk properties, it's unlikely that those casinos will ever lose their place among legislators' chief concerns.
However, there are issues with the thinking that there has to be an "exit clause" because online casinos might bite the hands that feed them someday. First, there's the questionable logic behind the ability to put the toothpaste back into a tube.
Suppose someday Atlantic City casinos saw huge declines in gaming revenues due to gamblers abandoning those properties in droves for online casino play. Would the state making the online casinos illegal again or limiting them in some fashion really drive those players back to the boardwalk?
The sunset date also can hurt the retail casinos in terms of securing funding for future projects and updates. Lenders could dismiss the revenue the casinos get from online gambling as temporary, citing the sunset date.
Obviously, the sunset date is also a problem for online casino operators. Any plans they have for investment in New Jersey can only be really certain up until that date. There's also a philosophical issue behind this provision.
Assembly is granting favored status to gambling industry
The intimate relationship with the legislature has benefitted Atlantic City casinos in this provision that acts as if they are entitled to gambling revenue. To demonstrate this flaw, consider the fact that New Jersey has not passed any laws with provisions to protect movie theaters from the rise of streaming services.
If New Jerseyans do start abandoning brick-and-mortar casinos, it won't be because online casinos are taking traffic away from them. That would happen because other live entertainment forms are outperforming them.
Competitors for Bally's Atlantic City are, outside of the other casinos on the boardwalk, live venues for concerts, sports and the aforementioned movie theaters. If protecting Atlantic City casinos is the objective, those are the businesses that the state should be looking at limiting. There's no need for New Jersey to offer such special status to casinos, though.
It isn't the state's responsibility to bail them out. Like any other business, they would need to conduct market research and then adapt. These casinos are aware of their need to innovate, though. They are making constant additions and updates to their properties.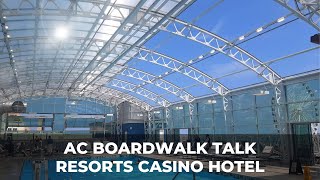 Instead of simply pushing this issue down the road, the Assembly should enshrine the legality of online gambling in New Jersey for good. There's actually nothing to stop the legislature from going back and tweaking anything it wants at any time it likes.
New Jersey doesn't have to wait for some artificial deadline if the sky over Atlantic City ever starts falling. Even in those circumstances, the casinos have enough resources to rebuild that section of the sky itself.