South Dakota voters could decide if SD sports betting expands beyond Deadwood casinos.
The state Senate Commerce and Energy Committee on Tuesday advanced Senate Joint Resolution 502, moving it closer to becoming a constitutional amendment proposal on the 2022 ballot. The next crucial step is SJR 502 being considered and advanced by the full South Dakota Senate.
Currently, sports betting in South Dakota is legal only within a collection of casinos in the historic Wild West town of Deadwood. Voters legalized sports betting by passing Amendment B in 2020. This proposal keeps Deadwood in the mix, requiring that the servers used to facilitate bets in the state of around 900,000 are housed there.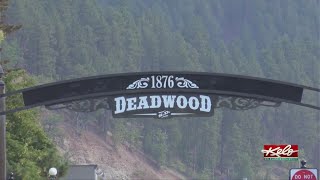 Proponents and opponents weigh in during the Committee hearing
Resolution sponsor Sen. Kyle Schoenfish (R-Scotland) said the bill is designed to pull sports betting dollars back from neighboring Iowa – which has full mobile and online wagering – and the black market.
"We see Iowa siphoning cash all the time for sports betting," Seth Pearman, an attorney for the Flandreau Santee Sioux Tribe, told the committee.
Rep. Scott Odenbach (R-Spearfish) testified against the resolution, saying,
"I think we really need to stop and think before we add another means of basically addictive gambling in this state. For people to do in the back of convenience stores and gas stations. While their families go without the money spent on this video lottery 2.0."
Claim Your $1,050 Bonus at DraftKings Sportsbook
New User Bonus. T&Cs Apply.
NBA Playoffs Promo: Bet $5 Win $150

PLUS $50 Free On Deposit

PLUS Up to $1,000 Deposit Bonus

To Claim: Click Play Now