Twenty Super Bowls ago, the Las Vegas Convention and Visitors Authority pulled a fast one on the NFL. The tourism bureau and its ad firm, R&R Partners, attempted to buy airtime during the Oakland-Tampa Bay face-off, knowing full and well that the league had a stringent rule against national advertising of gambling or casinos.
After the TV spot was predictably rejected, the LVCVA made two brilliant moves: They complained loudly about it to the media and they bought much less expensive airtime during the pre-game show instead. Oh, and there was a third ingenious ingredient – this was how they launched the "What Happens Here, Stays Here" campaign that had the good fortune of being clever and risqué enough to capture the cultural zeitgeist.
Read more from the State of Play column: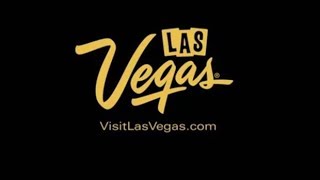 Ad campaign of the century
This was 2003. Before YouTube. Before Facebook or Twitter. Even MySpace was eight months from existing. Cellphones didn't take pictures, much less stream video. Chris Moneymaker was still an anonymous Tennessee accountant.
In that prehistoric world, the WHHSH campaign went, in modern parlance, viral. But, were it rolled out now, would it have become such a sensation? Jason Hoff, now a San Francisco-based independent advertising creator who was half of the team that came up with the slogan, has doubts.
In too many ways, the world has been transformed in just 20 years. Says Hoff:
"I think the Internet delivers people a lot more daily shock and awe than existed back in the day. The line would still resonate as a profound truth, but the campaign itself would have to be a bit more shocking perhaps, as people are conditioned to a lot more these days."
Vegas goes viral with WHHSH
Back in the long two-week run-up to that year's Super Bowl, non-sports cable talking heads, who didn't much care about the Raiders or the Bucs, instead glommed on to the hypocrisy that the NFL was so gambling-averse even as more people flocked to Vegas every year to bet on and watch the Super Bowl than went to wherever the game was held. Amid the controversy, the WHHSH ads aired for free during news coverage – "earned media," as it's known – almost on a loop for days before the game.
There hadn't been a tourism advertising phenomenon like it since, probably, someone thought up, "I❤️New York." WHHSH morphed quickly in the public mind into "What Happens In Vegas Stays in Vegas," although the actual tagline never used the city's name.
Within weeks of the February 2003 ad debut, news anchors, late-night comedians, TV sitcom characters, and even Vegas-bound flight attendants were uttering the phrase. ''Saturday Night Live'' did two skits about it in one episode. Jay Leno used the line at least six times that year; publicity-hungry terrorists, he joked in one instance, would never attack the Strip because "as you know, what happens in Vegas stays in Vegas."
Every morsel of Vegas-related news that year – Roy Horn's tiger injury, Michael Jackson's indictment on child molestation charges, Britney Spears' 55-hour marriage – was (and still is!) an occasion for lazy headline writers and other journalists to trot out the saying. On CNN, the mayor of Minneapolis debated Vegas Mayor Oscar Goodman about whose city offered a better lifestyle by quipping, ''You know, Oscar, what they say about Minneapolis: What happens here stays here.'' More than a year later, host Billy Crystal made a WHHSH crack at the Oscars. Five years later, Ashton Kutcher and Cameron Diaz starred in a terrible rom-com called "What Happens In Vegas."
The birth of Sin City's slogan
It is hard to overstate the value of WHHSH in lodging Vegas into the national consciousness at a time when it had started to get an undeserved reputation as becoming too chaste, too "kid-friendly." (It's a myth that there was a "family" era of Vegas that ever ended, but that's a topic for another time.) The then-new mayor, an ex-mob attorney and inveterate gin-swiller, asked for something to remind the world of how sinful Sin City could still be even as The Strip had gone decidedly upscale from its 99-cent shrimp cocktail days.
Recalls Hoff of how he and co-writer Jeff Candido hit upon it:
"You couldn't really show all the great things you can do it Vegas on TV, certainly back then. You can't show people gambling too much, drinking too much, all the things you do at night or that you might want to do at night. So how do you tell about Vegas without showing it? Jeff and I worked on a bunch of different lines. We had written dozens and dozens of lines to convey what might go on in Vegas. And "what happens here stays here" is the one that we both came to. We both had the same brainstorm on our own and we realized that this was true gold. You never know if something's gonna be a huge success, but you just know in your heart when something sounds true, sounds real and authentic."
WHHSH slogan endures, hard to top
So much of the perfect-storm conditions have changed. The NFL, holding this year's Super Bowl in a state with legal betting, is now a major partner with sports books. The aforementioned Raiders now play home games in the shadow of the Las Vegas Strip. There are lavish resort-casinos all over the country, complete with hip nightclubs and A-list entertainment. The public's acceptance of all sorts of so-called "vices" – pot, polyamory, porn – has shifted so dramatically.
Because we're not as innocent as we used to be, Hoff says, painting Vegas as an alluring land of naughtiness might not resonate in the same manner:
"TV was the main source of entertainment and information for the world then, along with newspapers. I remember we played the ad on television before the game and USA Today did a really big article about the best spots in the game. We were considered one of the best in the game — and it's funny because we played before the game."
Advertising has changed, too, Hoff says. Back then, it really was all about the perfect tagline or quip. Now, the focus on concocting a catchy term is less important. Hoff says:
"Taglines used to be the be-all and end-all for what the audience remembers and what America and the world remember. Advertising is much more complicated now. It's a bit messier. It could be a performance that people like or something else that becomes famous."
The LVCVA kept going back to the WHHSH for more than 15 years, which is emblematic of how enduring the slogan is as well as how difficult it is to top it. In 2020, they adjusted it slightly – it's now "What Happens Here Only Happens Here" because, LVCVA spokeswoman Lori Nelson-Kraft says, "In today's era of social media, nothing ever stays 'here' anymore."
Hoff knows the feeling of having to try to top that. He was just 24 and on his first TV campaign when he and Candido came up with this one.
"It helped in a lot of ways. Throughout the years, whenever I'm on an assignment where we are working on something that might be a tagline related to a big launch line or something, that actually comes up in meetings all the time. People will say, 'Oh, you know, he wrote that line.' It helps us sell work, helps convince clients to do something."
Indeed, he's had a successful career since – helped launch some iPhones for Apple, among other highlights – but still dines out on this credential. And good for him. To borrow a cliche associated with a different city, he – and all of us – will always have Vegas.