During March – Problem Gambling Awareness Month – FanDuel is promoting the importance of safer play. The leading sports betting and online casino company announced a series of initiatives and donations to support a responsible gambling culture.
FanDuel donates $100K to National Council on Problem Gambling
In partnership with the NFL Foundation, FanDuel will donate $100,000 to the National Council on Problem Gambling (NCPG).
The donation will support the NCPG's Agility Grants program. The grants provide funds to non-profit organizations nationwide for problem gambling prevention in areas with no such services. Keith Whyte, NCPG Executive Director, said:
"FanDuel's commitment to supporting a spectrum of services from problem gambling prevention to responsible gambling education is a reflection of their dedication to building a safe and sustainable gambling ecosystem. We are excited to continue to partner with FanDuel on our Agility Grants program, the first-ever national grants for problem gambling prevention. Together, we are taking an important step forward in mitigating gambling-related harm."
Additionally, FanDuel will expand its support of the International Center for Responsible Gaming (ICRG). Specifically to help fund ground-breaking research designed to understand gambling behavior in the US. With this research, ICRG and FanDuel want to enhance the industry's tools to:
Identify potential harm
Mitigate risk
Improve responsible gambling programs
FanDuel is raising awareness through its responsible gambling ambassadors
FanDuel also raises responsible gambling awareness through its RG ambassador program. One such ambassador is Craig Carton who hosts "The Carton Show" on FS1 and "Carton and Roberts" on WFAN 101.9/660 AM radio in New York.
He recently started a "Responsible Gaming College Tour" with stops at college campuses across the northeast. At every stop Carton will raise awareness and educate young adults about problem gambling risks. The tour also includes a visit to Sacred Heart University.
Carton said: "March is an important month to highlight advocacy for responsible gaming. Whether it's connecting with young adults about my story on campus or promoting safer play among sports fans on social media, I look forward to continuing to promote a culture of responsible gaming with FanDuel."
Seven-division boxing champion, Amanda Serrano, is also FanDuel's RG ambassador. Serrano and Carton will share videos on their respective social channels, reminding sports fans of the importance of playing within limits. They will encourage those who gamble on sporting events to use FanDuel's 'Play Well' tools. That includes wager, deposit, and time limit technology to help manage their play.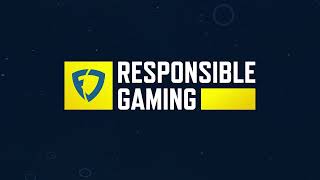 FanDuel promoting NBA and PGA TOUR responsible gambling campaigns
FanDuel and its team partners are sharing critical responsible gambling messaging through its partnership with the NBA. Together they are raising calls to action at arenas throughout the country while promoting RG education and tool usage.
Scott Kaufman-Ross, Senior Vice President, Head of Gaming & New Business Ventures, at NBA, said: "Prioritizing responsible gambling efforts has been integral to our relationship with FanDuel from day one. Responsible gambling is a key pillar of our approach to legal sports betting and we are grateful that FanDuel shares that vision."
Throughout the month, FanDuel supports PGA TOUR's newly launched campaign for Problem Gambling Awareness Month on FanDuel TV. The campaign also runs through FanDuel's social media channels. Scott Warfield, VP of Gaming for the PGA TOUR, said:
"When the PGA TOUR made the decision five years ago to enter this space, we did it fully understanding that integrity programs and responsible gaming initiatives would lead the way. Because of that, we've developed deep relationships with operators such as FanDuel that also have that mindset and see responsible gaming as a shared priority and collective responsibility."
Encouraging users to utilize their player protection resources
FanDuel also urges its players to use responsible gambling resources and tools to help manage their accounts for:
Online casino
Sports betting
Horse racing
Daily fantasy sports play
The tools are available through the FanDuel app and include the following:
Deposit limit – players decide how much they can deposit within a given time.
Wager limit – users decide how much they can bet within a given time.
Maximum wager size limit – players choose how much they can wager on a single bet.
Time limit – players choose how much the max daily number of hours they can spend on FanDuel apps.
Time out – players decide if they want to take a break from betting.
As part of Flutter's Play Well strategy, FanDuel and Flutter have set a common goal. They aim to have 75% of active online players utilizing at least one Play Well tool by 2030. With over 50% using at least one tool by 2026.
Amy Howe, FanDuel Group CEO, said: "This March marks the 20th anniversary of Problem Gambling Awareness Month, and we will once again use this as a moment to demonstrate how FanDuel aims to set the standard for what it means to be a responsible operator.
Through collaboration with our valued partners, we can continue to raise Responsible Gaming awareness and encourage our customers to incorporate our Play Well tools into their experience."