IGT's array of instant win lottery tickets it produces for various state lottery partners in the United States can be dizzying. There are some games, however, which are so intrinsic to one specific partner, like the New Jersey Lottery, that selling them anywhere else would only confuse customers.
A new game from IGT via the New Jersey Lottery focuses on the eternal debate that anyone who grew up in the state will identify with. It's a great example of how a global company can tailor its products to local audiences.
New Jersey Lottery goes all-in on food debate
For those who have never spent any time in the Garden State, the great pork roll vs. Taylor ham debate might be quite foreign. For New Jerseyans, though, it is an integral issue. It's also one that the New Jersey Lottery hopes to exploit.
Sarah Griesemer of the Asbury Park Press details the New Jersey's lottery's forthcoming scratcher. The instant win game, "The Jersey Debate," will be available for purchase on May 1. The ticket costs $5 and bears a top prize of $200,000.
Your odds of winning a prize of some value on the card are far better than the odds of changing the mind of anyone on the debate the ticket focuses on. For the record, the game has 1 in 4.2 odds of winning at least a free ticket.
This issue is perhaps the most fraught debate in the Garden State.
What's behind The Jersey Debate?
In 2016, Larry Olmsted dove into the issue for USA Today. Olmsted explains that the food stuff, created by Trenton resident John Taylor in 1856, was called Taylor ham upon its inception. However, Taylor renamed it Taylor pork roll when the US government put specific parameters around what can legally be sold as ham.
Since then, the debate has raged on. There are strong arguments on both sides. For pork roll devotees, the logic goes that Taylor ham is just a brand of pork roll, like how Kleenex is a brand of facial tissue. Those who swear by the Taylor ham name argue that simply calling it pork roll is too broad, leaving too much to interpretation.
Numerous New Jersey celebrities have weighed in over the years. Recently, New Jersey native Danny Devito publicly announced his allegiance.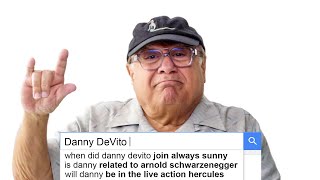 In 2020, the New Jersey Devils held a promotion around a game that gave fans the opportunity to vote on the issue. Last month, Bobby Olivier of NJ Advance Media debated the issue with a chatbot. It's unclear if the New Jersey Lottery's scratcher will help settle the debate.
However, this seems one debate that participants hope will never end. It's a quintessential part of not only being from New Jersey but from a specific part of New Jersey. With that in mind, it's a little bit of a wonder why IGT waited this long to introduce a game themed around the issue.