They were sheepishly unsure but hopeful. As fans and data curators, they knew this was a watershed moment, the first time "the brain" made a bold proclamation about one of their Toronto hometown teams. The fan and the entrepreneur in both of them wanted the result to be true.
In 2019, Quarter4 Founders Kelly Brooks and Danijela Covic were pleasantly stunned when their artificial intelligence-powered sports prediction system pegged the longshot Toronto Raptors with a 74% chance to win a first NBA title.
The second time, the fan and the analysts in them were torn. This spring, they were at first skeptical, then a bittersweet concoction of validated and crestfallen when their system became smitten with the Montreal Canadiens, the team with the worst record in the Stanley Cup playoffs.
Montreal kept advancing first by recovering from a 3-1 series deficit to the Maple Leafs in the first round. They dispatched Winnipeg, kept advancing. And early in the Western Conference finals, with Montreal a loser in Game 1, the "the brain" gave it a 93% chance of upending the Vegas Golden Knights and advancing to the Final.
And so the stunning Canadiens did.
"I thought it was a joke. Ninety-three percent," Covic told PlayUSA. "I mean, look, I'm a Toronto fan. It's fair enough, because I live here, but that was hard for me.
"But then the Jets, I thought no way, that Montreal had a lucky go. But no. It picked [them] just to kind of go on and then Vegas. It's just mind-blowing."
It was their greatest prediction that no one ever saw outside of their offices.
"One of our customers, he's like, 'You're making some really weird calls. Like, I don't know if we can publish these'," Brooks recalled. "And we're like, 'Do what you want.' And every time we go back and we're like, 'Hey, you like that series? How did that get you? And he was like, 'Oh my gosh, I wish we had the balls to publish. '"
It was another lesson, Covic said, of removing emotion and relying on the algorithm they say improves every day with each piece of information it consumes.
"We have a lot of inherited bias ourselves as humans and sports fans. So I'm kind of in the same boat. I'm kind of like cringing and going, 'I don't think so'," she mused, "But you've got to believe it. And then our brain or model teaches me every day, 'Just believe in me and trust in me.'"
Brooks and Covic intend to keep listening and hope to convince the broader US sports betting industry to also. Recently off a seeding round led by Shore Capital Sports & Entertainment, the 14-person company raised $1.6 million for a planned fall expansion where Brooks said Quarter4 will make upwards of two million "4Casts" daily, double the current output.
As part of the funding campaign, Scott Secord, managing partner at Shore Capital, and Terry McInally, chief compliance officer of Gateway Casinos and Entertainment, joined the Quarter4 board of directors.
How two non-coding Canadians came to build 'the brain'
Neither Brooks nor Covic arrived at this venture from data science backgrounds, though Brooks took a course in the regimen and worked as a web developer for two years.
"I liked to work with developers and take their brains and transform what they had in here into solutions and lead a team," said Brooks, the CEO and president. Educated in communications and digital media, Brooks began dabbling with technology entrepreneurship in 2004 before starting her own agency, SpeakFeel, in 2009, focusing on mobile software development. The proto stages of what became Quarter4 was developed there.
"I love being an entrepreneur and just seeing things, how can we solve things with really progressive tech?" she said. "How can we use blockchain? How can we use mobile software? How can we use cloud, how can we use data? And that fast-forwarded to this industry where the betting industry is very behind in a lot of ways. And the opportunities here to progress it, launch pad it, to transform it with progressive technology, there's a lot of opportunity here that is going to reward a lot of people anywhere from the operators to other technology firms, to the betters, to sports fans."
Covic's background is in finance. She worked in the industry for seven years and said "as much as it is endearing, it's also extremely boring half the time."
"And I was like, 'OK, well, let's set up on the tech journey,' which is where I met Kelly," said Quarter4's current director of sales and CSO. "I spent the next four to five years managing and really understanding the idea of technology, what different platforms leverage.
"And then I realized how much I actually loved this world, because coding and development is all based on numbers. And it's all based on patterns, which is something where my interest lies."
Both future partners had a keen interest in sports. And by the time Brooks and Covic were having their first discussion about how they could apply their common interests into something new for themselves, legal sports betting was becoming a legal possibility in the United States with the fall of the Professional and Amateur Sports Protection Act in 2018. Sports betting in Canada was adopted this year, but isn't yet underway.
The opportunity has presented itself.
"So we thought, 'Hey, let's have a look at the numbers. Let's look at the sports and let's look, see how we can make a difference leveraging technology and this absolutely antiquated, but exciting market that's about to hit North America'," Covic recalled. "And this is where we are today. And this is kind of where Quarter4 is, literally being built as we speak every second of every single day. And our machine is learning as we talk to you right now."
Quarter4 founders grasp unique intersection, strive to be judged on results
Brooks and Covic understand their uncommonness in the multitude of industries that Quarter4 traverses. SpeakFeel was able to develop Quarter4 with the help of a $100,000 grant from Canada's Women Entrepreneurship Strategy program, which has helped her and Covic evolve in the minds of new peers from "these great women from Canada … in this space that no one else has women in and they're tech."
"But then they get to know us," she added. "And then it's almost like that, that dissolves."
While the pair acknowledges their importance, now it's about the product, Covic said.
"We've always been that it's always business first," Covic said. "I'm sure you've seen is women founders are in certain industries. And I feel like Kelly and I are driving that where we're saying, 'OK, well that doesn't necessarily have to be the case anymore'. And when we started, we had a lot of issues with that. A lot of women-supported [venture capital] funds or even just anything to kind of help us along the way or guidance was not in the industry that we were going after because it was just something that was so different. So in the end we hope we also inspire. I mean, it really shouldn't be a gender thing. It should be a competency question every time you're trying to do something like this."
How artificial intelligence has impacted sports betting
AI start-ups were mushrooming in the months before the COVID-19 pandemic. Many have subsequently vanished. Rex Mundi, founded by tech entrepreneur Vincent Peters, touted a success rate between 65-to-68% before a planned launch in early 2020 that did materialize except for a few Tweets that would have hurt that touted win percentage.

Among the survivors is Unanimous AI's Sportspicker AI, which sells game predictions formulated with both swarm and artificial intelligence.
Before spinning off as Sportpicker AI and specializing in business applications, parent company Unanimous AI predicted the correct winner and final score of Super Bowl LI – the one where the Falcons lost a 28-3 third-quarter lead to the Patriots with 34-28. In 2016, founder Louis Rosenberg hit an $11,000 Kentucky Derby superfecta at 540-to-1 odds using the system.
Also in 2019, Caesars Sportbooks launched the STATS VQ platform in conjunction with sports technology firm Stats Perform to "allow sportsbooks to create unique player prop bets using machine learning generated player predictions," according to a release."
"Our award-winning predictive analytics team is now armed with granular machine learning generated predictions to provide predictive information which can power markets that currently don't exist," said Dr. Patrick Lucey, VP of artificial intelligence at STATS, in a 2019 news release involving a partnership with William Hill and Stats Perform. "Providing accurate fine-grain predictions will equip sportsbooks with information they don't have which will help make better lines for games and player props, improving all-around excitement in gaming.
"The technology behind STATS VQ will drive the future of innovation in the sports betting industry."
Quarter4 has had some interest in its analytical tools from NBA scouts and agents, but originally sold its analysis to sports bettors. Now focused on a business-to-business approach, the company lists daily fantasy outlet Monkey Knife Fight as a "featured partner."
Brooks says sportsbooks are a possible future partner although helping bettors hit at Quarter4's espoused success rate of 74% would be bad for the bottom lines of any sportsbook operator.
"That's why with sportsbooks, we offer a different service for them. There's a couple of ways. Microbettors, for example, they want to build a brand loyalty. There's going to be a lot of sportsbooks in the market and a lot of places where people can place their bet," Brooks explained. "So, if you're supporting that new bettor, the tech-savvy bettor, or that microbettor, that's the way to build brand loyalty because everyone's fighting for the market right now.
"The other example I give, a sportsbook that already runs their own lines [can] use our lines to help their analysts make some better decisions about the lines they're passing out."
Quarter4 plans to double its output of predictions by adding fodder for college and NFL betting this fall. These real-time predictions, produced every 60-to-90 seconds beginning this fall, Brooks said, "are our golden egg."
Claim Your $1,050 Bonus at DraftKings Sportsbook
New User Bonus. T&Cs Apply.
$50 Free On Deposit

PLUS Up to $1,000 Deposit Bonus

To Claim: Click Play Now
Trusting the machine
The unpublished prediction that the Raptors had a 74% likelihood of winning the championship stemmed from an initial challenge to the SpeakFeel developers to assess the postseason performance of guard Kyle Lowry.
By the second round of the playoffs, the machine was with increasing certainty predicting a title. Golden State, which had won consecutive titles and three of the previous four, were listed around -275 to win the series but were quickly bet down to -300. The Raptors entered at +240. The outcome helped solidify Quarter4's reliability in NBA betting and prompting the founders to push deeper into college basketball, subsequently.
"Our machine kept telling us based on statistics, outcomes and things that are going to happen and the chemistries and their opponents, the Raptors are going to take the championship [in 2019]," Covic remembered. "And it was one of those things where we kept looking back and we asked our developers that were working on this, can you double check the mathematics? Can you double check the statistics?
"Where is this coming from? Because it's really going up against everybody else that's been in this industry for 50 years. So when we went back and we looked at it, we noticed that the sheer numbers and the chemistry between these players, that it was looking at it from a statistical basis, not a bias, kind of our human experience and expectation. We realized we had something special, but we kept it quiet because quite frankly, you don't want to have your kind of jump off and you're calling for the wrong thing that everybody's going against. Sure enough, though. I wish we did publish it because we do have that to prove now it's all backlog in the database, but we were calling for the underdog and we had the basis behind it. It was statistically converted into numerical format that it was just favoring the Raptors that year to win it."
---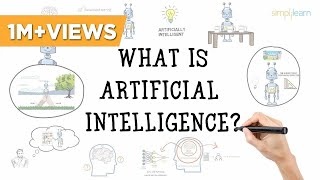 ---
Artificial intelligence excels in identifying patterns, from the types of concert tickets you buy, to the travel destinations you web search or, increasingly, the types of bets you make on mobile devices. But it is useless without data points.
An impulse buy of a Taylor Swift ticket is verifiable and an incentive for a ticket broker to flood your email with similar offerings. Airlines and sportsbooks can do the same.
But evaluating and assigning numerical values to nuanced human activity like team sports for hard analysis of a computer algorithm is as much art as science.
Covic asserts however that "everything has a numerical equivalent" and that eliminating personal bias is possible.
Brooks and Covic are convinced, as evidenced by the unlikely and successful Raptors and Canadiens predictions, that they have pierced the membrane as one of the few AI companies, Brooks said, using deep neural networks.
"There's a lot of groups out there that claim that they have AI and they just have spreadsheets or simulations, whereas we actually have artificial intelligence that takes in data," Brooks said. "We have 250,000 layers within the AI model that learns from every piece of data that it takes in. And it learns about relationships between players, player performance, how that player does in one game, in one situation against a certain player on another team, in a different situation. And so [the system] starts to learn patterns. It starts to take all of that historical data. I mean, with basketball, we'd go back six years, football the same, and it starts to come up with these, these patterns."
Covic calls the cloud-based application "the brain.
"I would say we're currently a teenager brain at this point. But an extremely intelligent one."
This extremely intelligent teenaged, Cloud-based brain, she said, does the work of a bettor or sports fans reading and retain the raw data of the infinitesimal amount of box scores to find patterns in how players do in a myriad of situations not only involving matchups, but in certain venues, types of weather or other factors.
"It's all of these things that our machine is putting into concept and then throwing it out in simplified numbers," Covic said. "When you actually look at it, there are rows of numbers and patterns, and then all it does, is it beautifully spits it out for the rest of us to adore as a simple number saying, 'LeBron is going to have 30 points tonight.'
"It takes millions of layers to get there and data and end points. And it just tells us 30 points for LeBron tonight."
And then it's up to the humans to trust the brain.