Seminole Gaming was legally allowed to begin taking sports bets through its Hard Rock Digital brand in Florida on Oct. 15.
It didn't. Maybe it was logistics of hiring sportsbook employees or building out places to take wagers at the so-called "guitar hotel" in Hollywood or the Hard Rock Casino in Tampa.
Maybe it was out of deference to a looming hearing on federal litigation on Nov. 5 that could unleash or clog the Seminole Tribe of Florida's plans to offer state-wide mobile betting in what would be a precedent-setting moment for native gambling operators. The Tribe would eventually win an opening round at the district level on that front on Monday.
The holder of a near-monopoly on gambling in the state of more than 21 million didn't detail why it waited. But gambling entities outside the state and from within aren't waiting on a result. They've continued to muster grassroots efforts to push agendas in anticipation of however state and federal courts rule. Everybody still wants a piece of one of the biggest prizes on the national sports betting map, and all the money that foretells.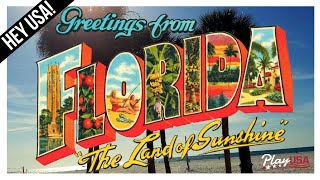 Sports betting is everywhere and nowhere at all in Florida
I live 34 miles from the nearest casino, the Seminole Hard Rock, where on Oct. 15 I watched construction workers hurriedly finish the expansion of a poolside bar and restaurant that has been retrofitted into a sports lounge/sportsbook.
I'm 10 miles from Derby Lane, a historic greyhound track – before the sport was outlawed here three years ago – that sustains itself in its 97th year as a pari-mutuel and poker outlet. Tampa Bay Downs, open for 95 years, is 20 miles away in Oldsmar.
Gambling won't get any closer to my neighborhood until some operator – the Seminoles or whoever eventually outlasts all others through litigation – is allowed to offer mobile sports betting, and eventually, legal online casinos.
But the ground campaign is as close as the local Wawa. And although Floridians aren't deluged as completely by sportsbook television ads as residents of states where the practice is already legal and underway, their mailboxes have become a spin zone.
---
Sands, FanDuel, DraftKings among those stirring gambling dissent in Florida
Last week, campaigners were soliciting signatures in St. Petersburg for a constitutional amendment initiative proposed by Florida Voters in Charge, a group that received a $17 million donation in June from Las Vegas Sands Corp. The gambling company, which has on multiple occasions deployed copious amounts of cash trying to break into the Florida market, hopes to expand and relocate card rooms it runs in Jacksonville. It doesn't mention sports betting, but the leap isn't large.
The proposed amendment, "Limited Authorization of Casino Gaming," would authorize "businesses with active cardroom licenses as of January 1, 2022 to offer casino gaming if they meet location limitations and make minimum capital investments towards new development and construction. Authorizes such businesses to relocate within the same country prior to December 31, 2025. Defines 'casino gaming.' Allows taxation and regulation of casino gaming consistent with the amendment."
Meanwhile, Florida Education Champions has stoked its efforts with a new FanDuel-endorsed mailer as it seeks to amend the state constitution to allow sports betting in Florida beyond the Seminoles' new 30-year compact with that state.
The Tribes deal virtually shuts out hopefuls like FanDuel, DraftKings and Caesars in its ratified state. FanDuel and DraftKings each donated $10 million to the group, essentially underwriting the entire effort, as detailed here:
---
Ballot Title: Authorizes sports and event betting; if betting revenues are taxed, taxes must supplement public education.

Ballot Summary: Authorizes sports and event betting under Florida law at professional sports venues and pari-mutuel facilities and statewide via online sports betting platforms by entities authorized to conduct online sports betting, and by Native American tribes with a Florida gaming compact, only for persons age 21 years or older. Requires legislative action to regulate sports betting. Legislature may tax betting revenues, and all such taxes are required to supplement the Educational Enhancement Trust Fund.
---
The Seminole Tribe, meanwhile, has pumped $10 million into Standing Up for Florida trying to convince the citizenry to ignore all those pesky petitions through a television commercial.
Both political action committees need 891,589 valid Florida voter signatures to place their initiatives on the November 2022 ballot. That's not as much time as it seems.
But it accounts for a lot of trips to the mailbox, and a lot of queries at the Wawa. Until Florida sports betting is sorted out in the courts, sports betting operators other than the Seminoles will keep courting Floridians.