Maybe Las Vegas fans just can't wait anymore to finally watch a game inside Allegiant Stadium.
Maybe the Raiders have already become the local equivalent of Blue Man Group or a reservation at Hell's Kitchen.
Maybe they're scouting for the next NFL Draft – set to be held in Vegas in April 2022 – or whenever Las Vegas hosts a Super Bowl.
Either way, Las Vegas Raiders home games have become one of the hottest commodities on the NFL ticket aftermarket four months before the 2021 season commences against the Baltimore Ravens.
According to VividSeats, six of the top 10 and four of the top five most sought-after NFL games will be held at Allegiant Stadium. They will not be cheap dates if prices hold.
"Raiders tickets are a hot item in Las Vegas, but they're also attractive to visiting fans looking to take a trip to Sin City and catch their team at Allegiant Stadium," VividSeats spokesperson Stephen Spiewak told PlayUSA in an email.

Only Tom Brady is holding the Raiders down. His much-hyped return to New England with his fellow Super Bowl champion Buccaneers in Week 4 of the schedule leads the list with an average price of $1,376.
That Ravens game – on Monday Night Football – is second at $944.
Week 10 against Kansas City is $823.
Week 7 against the Eagles is $673.
Week 5 against the Bears is $654.
Week 3 against the Dolphins is $600.
Looking for a deal? Tickets for the Week 18 Chargers game in Las Vegas are a comparatively cheap $503 on average.
Or maybe you could wait for the 2022 Pro Bowl in Las Vegas.
It stands to reason that whoever is driving up prices to those games aren't coming solely to gamble in Nevada. If they're tourists from their team's home state, half of them have legal sports betting available now or will have football betting sites by the time NFL season rolls around. That's not counting Florida, which likely has legal hurdles to face before its new Compact with the Seminole Tribe can bring sports betting there.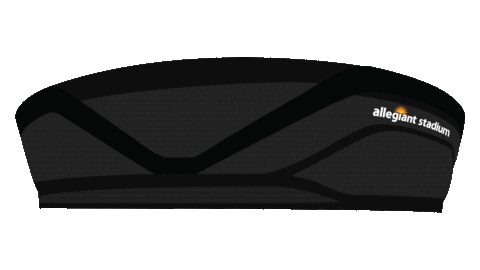 Raiders could help prove if Las Vegas is a local sports town
It should become apparent quite quickly if the transient Raider franchise's new stadium will be a mecca for vacationing fans. All other colors should stand out well against the backdrop of all that black and some silver.
The Golden Knights – Vegas' National Hockey League team – became a well-supported partisan draw from the outset, undoubtedly aided by reaching the Stanley Cup Final in its inaugural campaign. Visiting fans are free to hop a plane for Vegas whenever they like, but with games throughout a week, hockey doesn't offer the perfect getaway scenario as weekend football.
Whether Las Vegas can become a traditional homer sports town has long been debated as the team continues to be mentioned as a relocation destination for NBA and MLB teams. According to multiple reports, Las Vegas is the top landing spot for the Oakland Athletics should the organization fail to hash out plans for a new ballpark with Oakland officials.