As deep and dependable as a Pete Alonso fly ball in a home run derby, the Rewind returns.
In this week's installment, there's trouble brewing down in the Sunshine State, but #FloridaMan is off the hook this time. Sides are being taken in the effort to bring legal sports betting there and everyone's on the side opposite the Seminole Tribe.
Additionally, FanDuel got at an interim leader as a long-time one resigns and Las Vegas Sands changes like the Sands of time under new leadership.
For even more coverage, be sure and follow @VisitPlayUSA | @reporternickg | @brantjames for all the latest insights.
On the rewind:
Florida sports betting adversaries PAC-ing for a long haul
Florida's economy is stoked by out-of-state money, but this is bigger than over-priced theme park tickets.
The campaign to bring legal sports betting to Florida has basically turned into a proxy war between outside operators attempting to overthrow the status quo set up through a new 30-year compact between the state and the Seminole Tribe of Florida.
Like Cold War nations arming the rebels, DraftKings and FanDuel have so far pumped $20 million into a sports betting initiative trying to prevent the Seminoles from setting up a Florida sports betting monopoly through its Hard Rock brand in a state of nearly 22 million residents and millions of tourists.
As pari-mutuel legal challenges begin working through the legal system attempting to undo the deal, with the Department of the Interior yet to rule whether the unheard-of state-wide betting provision in the compact is legal, the nation's two top digital sportsbook brands are opening another front. A new and surprising ally is Las Vegas Sands, which this week signaled a new desire to invest in online gambling after years of opposition (more below).
According to the Miami Herald, the three companies have bankrolled $37 million worth of potential ballot initiatives to alter the trajectory of sports betting and casino gambling in Florida. Also according to the Herald, Sands is considering the purchase of a gambling license from a current pari-mutuel outlet in Florida with the intention of seeking voter approval to offer sports betting or casino gambling.
Las Vegas Sands has yet to inform the Florida Division of Elections the intentions of a newly formed PAC called Florida Voters in Charge that in June took in a $17 million donation from the company.
The Seminole Tribe, meanwhile, has a $10 million firewall in the Voters in Control, Inc., a political action committee to push its interests. All told, more than $60 million ear-marked for sports betting and gambling influence has poured into Florida.
"This is millions of out-of-state corporate dollars to try and manipulate the people of Florida, who are smarter than that,'' Seminole Tribe spokesperson Gary Bitner told the Herald. "They think they can buy their way into the state. Our team intends to use our Florida dollars to protect the interests of the people of Florida."
Florida sports betting may not become a reality for a while. But the journey is going to be fascinating. And expensive.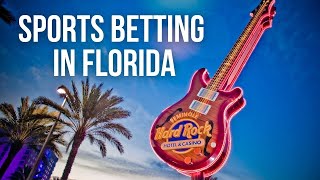 Howe named interim FanDuel CEO as King hands over throne
Though inroads have been made in the past few years, the gambling industry still brandishes a relatively few executive-level females like Entain CEO Jette Nygaard-Andersen.
FanDuel bucked the trend – albeit on a so-far interim basis – when parent company Flutter Entertainment this week named Amy Howe as chief executive officer as a search begins for a permanent replacement for Matt King, who will leave the company on July 16.
Howe joined FanDuel in February, 2021 as president. She will retain both titles for now.
"Together with our talented leadership team and organization, I am focused on continuing the momentum we have built across the business," Howe said in a release. "I am confident that our unique advantages in product innovation, marketing, operational excellence, and wide market access will allow us to flourish as online gaming grows across the US."
REGISTER TO CLAIM YOUR FREE SWEEPSTAKES COINS
15 FREE SWEEPSTAKES COINS
With a Gold Coin Package
US Players Accepted
$9.99 Gold Coin Package Includes 15 SC
Daily FREE Sweepstakes When Logging In
Notorious online gambling foe changes its mind
Under late founder Sheldon Adelson, Las Vegas Sands spent innumerable cash and political capital attempting to stem the unstoppable spread of online gambling in the United States. No more.
On Monday, the company announced plans to become a "strategic investor" in a digital marketplace dominated by online casino and sports betting offerings.
"Digital gaming and other related offerings are still very much in the early stages of development, and we believe there is an outstanding opportunity for us to invest in the technologies being developed," Sands Chairman and CEO Rob Goldstein said in a statement.
The company's stance on the issue began to moderate publicly just weeks after Adelson's death in January during a quarterly earnings call. Now, newly hired senior managing director Dave Catlin will lead an investment team in a search for opportunity that Sands officials said would be methodical and opportunistic.
Adelson had long opposed online gambling, he said, because he believed it would undermine the viability of his commercial properties. Sands hardly has that worry in the United States anymore, after agreeing to sell all of its Las Vegas real estate – the Venetian and Palazzo, Sands Expo and Convention Center and the Sphere – to Vici Properties for an announced $6.25 billion.
While Sands' retail properties are now mostly concentrated in Asia, it appears that the increasingly lucrative virtual casino and sportsbook are the real estate it covets in the US. As recently as 2019 Sands was pumping money into ballot initiatives to curtail the spread of gambling in Florida. Now it's seeking a share of the market in Florida or at least hedge against the Seminoles.
How Shohei Ohtani can sink the sportsbooks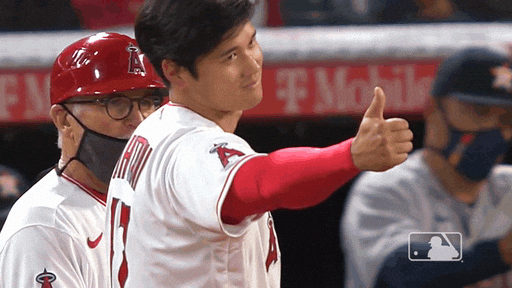 The once-a-century talent that is Angels pitcher/slugger Shohei Ohtani couldn't advance past the first round of the MLB Home Run Derby as a huge favorite on Monday, but he still has a chance to put a walk-off beating on sportsbooks.
As reported by the Las Vegas Review-Journal, the Japanese-born masher of a league-high 33 homers is a massive liability for sportsbooks in the MVP race. At 3-1 as a pitcher and a gathering charisma dynamo – no matter what Stephen A. Smith says – he's aiming right the trophy at the All-Star break. He was to start the All-Star Game as a pitcher and lead off on Tuesday.
At Caesars in Las Vegas, for example, Ohtani opened the season at +6000 and is the favorite at -300 now. Worse for Caesars, someone laid $30,000 on him at +3000 to win $90,000. All told the sportsbook is in a million-dollar cold sweat now, with similar – if not less expensive – scenarios playing out nationally.
We bet sportsbooks aren't so bummed there's no legal sports betting in California right now.
For even more coverage, be sure and follow @VisitPlayUSA | @reporternickg | @brantjames for all the latest insights.