PokerStars is now the "Official Poker Partner" of the Ultimate Fighting Championship (UFC).
Mixed martial arts, as practiced in the UFC, and poker "have a lot in common" according to Christopher Coyne, chief marketing officer of Stars Interactive, a division of The Stars Group.
"We want to thrill and entertain, both in our products and customer experience. UFC is the world's leading MMA promoter with millions of fans and followers around the globe, while PokerStars is the heavyweight of online poker. It's a classic combination."
The deal includes the integration of PokerStars branding during UFC telecasts that are distributed to "1.1 billion TV households in more than 160 countries and territories in 40 different languages."
PokerStars Branding will also go into UFC social media, digital and other promotional activities.
The deal begins with PokerStars' branding at UFC's final pay-per-view event of 2018. UFC 232 sees light heavyweights Joe Jones and Alexander Gustafsson fight at the T-Mobile Arena in Las Vegas on December 29.
The PokerStars brand will be prominent in the venue at the world-famous Octagon. Paul Asencio, UFC senior vice president, commented:
"We're excited that PokerStars has joined our roster of global partners and has helped us create a new sponsorship category for our final event of 2018. This agreement lays the foundation to work together with PokerStars in the future to grow our respective customer bases in key markets."
Poker and UFC is not new
The first hands of state-regulated online poker dealt in the US took place in Nevada at Ultimate Poker.
Ultimate Poker hired Jason Somerville as a player ambassador and he was a huge fan of UFC. Ultimate Poker ultimately went out of business, but during its brief existence tried to exploit its corporate relationship with UFC.
UFC and Ultimate Poker were owned by the same parent company, Station Casinos. They tried to exploit the connection with joint marketing activities that never really gained much traction.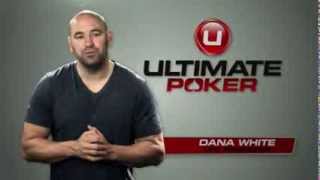 Somerville went on to become a Twitch phenom who was quickly recruited by PokerStars to help it with its social media marketing.
Maybe his enthusiasm for UFC is infectious.
PokerStars and Nevada?
The Nevada online poker market is basically a WSOP monopoly. After Ultimate Poker went out of business, the 888-powered World Series of Poker (WSOP) brand became the only online game in town.
PokerStars has never launched its online poker product in Nevada, but is top dog in New Jersey.
UFC's close connections and a massive live audience in Vegas may give PokerStars the insight and confidence to think about a PokerStars Nevada site.
Nevada is in the shared liquidity pool with New Jersey, so players in both states could play in a single pool.
The advantages may not yet be sufficient for Stars to go ahead, but if Pennsylvania joins the inter-state compact everything changes.
At that point, it might well make commercial sense for PokerStars to open up in Nevada. This deal with the UFC may be all about global branding, but it also keeps the PokerStars brand awareness high in Nevada.
If you remain unconvinced that MMA fighting and online poker are soulmates, you might just be overlooking that corporate perspective.